While President Trump was in the White House, one of his best and top advisors was Peter Navarro, the man behind his tough-on-China trade policies, policies that were some of Trump's best.
Well, Navarro recently appeared on Newsmax to discuss the problem posed by RINOs, which he did with aplomb, taking on Mike Pence too in the process and going so far as to accuse him of treason.
Watch that here:
Navarro: The reason why I think the Pence is guilty of treason to at least Trump and perhaps in this country is that he acted on the basis of a flawed legal opinion pic.twitter.com/qq9YiL9bkG

— Acyn (@Acyn) July 12, 2022
As you can hear in the video, Navarro, discussing why Pence is guilty of treason, said:
"The reason why I think Pence is guilty of treason, to at least President Trump and perhaps to this country, is that he acted on the basis of a flawed legal opinion concocted by his own general counsel that he did not share with either the president or with the president's White House legal counsel. Due process plus duty to the commander in chief required you to do that."
Emphasizing the treason point again, Navarro also said "So by the time Jan. 6 rolled around, Pence's actions were kind of baked into the cake based on both traitorous activity with respect to the president and flawed legal opinions."
Navarro also insinuated that Pence had originally wanted to help Trump try to fight the election results, saying that he had been told Pence wanted to talk to him, but then when he called "I get on the line and it's crickets. And what happened, I think, was that his Koch Brother chief of staff, Marc Short, intercepted the call [and] backed Pence off."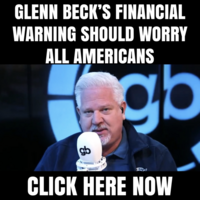 So, if Navarro is to be believed, Pence might have wanted to help Trump, but then chose to listen to the RINO parts of the party instead and gave up on trying to help.
Further, according to Navarro, Pence stuck a knife in Trump's back by acting the way he did. In Navarro's words:
"He had a duty to the commander-in-chief to share with President Trump and the White House legal counsel the flawed legal opinion Pence was acting upon.
"That's how process worked in the White House. He did not do that. Effectively, he hid that from the president and then went on his merry way and stuck a knife in the back of President Trump."
This isn't the first time that Navarro has accused Mike Pence of treason. Salon reported on his doing so in March of this year as well, comparing Pence's role in ending Trump's presidency to the role of Brutus in the murder of Julius Caesar. As that outlet reported:
"It started flawlessly with [Senator] Ted Cruz challenging the results in Arizona," Navarro said in a Newsmax interview. "It was a tragedy that Mike Pence decided to be a traitor to the American Caesar of Trump. I liken it in [my book] to a Shakespearean moment, the 'Et tu, Brute?' moment."
He added: "But it was all designed, basically, to take out President Trump, who was anathema to money who backed people like Mike Pence."
Watch that here:
Peter Navarro: "It was a tragedy that Mike Pence decided to be a traitor to the American Caesar of Trump" pic.twitter.com/1xYO2yEGFY

— Jason Campbell (@JasonSCampbell) March 30, 2022
By: TheAmericanTribune.com, editor of TheAmericanTribune.com. Follow me on Facebook and Subscribe to My Email List