Alina Habba, the happy warrior leading former President Donald Trump's legal efforts, gave Newsmax viewers an inside look into how his New York civil case is progressing, saying upcoming developments are "not gonna go so well" for New York Attorney General Letitia James.
After one week in court, Habba said the president is benefiting from a "very strong" case alleging the presiding judge was wrong in ruling that the Trump real estate empire massively overvalued Mar-a-Lago and other properties in order to conduct advantageous business deals. The 45th president has characterized the trial as part of a wide-ranging "witch hunt" by Democratic prosecutors like James who are weaponizing the courts to prevent him from making it to next year's general election against a badly damaged President Joe Biden.
"This court, which we strongly believe we shouldn't have been in, we've been fighting hard. And I've gotta tell you: their key witness, you know, came up, he said frankly everything I wanted him to say perfectly and I looked over and I think that we're doing very well and it's not going to go so well for Letitia James," said Habba.
"At the end of the day, the Trump Organization did nothing wrong and they're using a consumer fraud statute inappropriately against a private business. It's not supposed to happen and it's a very scary precedent for New Yorkers," she added.
WATCH:

As the public face of President Trump's legal team, Habba has taken on the role of attack dog in media interviews. She has criticized Biden Justice Department special counsel Jack Smith for using Civil War-era laws against her client and calling out Fulton County, Georgia District Attorney Fani Willis for updating her campaign website just days before charging Trump with interfering in the state's election. When Smith first indicted President Trump on charges of illegally taking classified documents from the White House, Habba quickly stated she would depose FBI agents who ordered Mar-a-Lago staff to turn off security cameras while they raided the residence in search of the documents.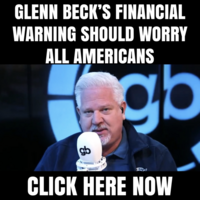 President Trump has maintained his innocence across all five cases against him, though the efforts by Habba and her team come at considerable expense to Trump, his prosecutors, and co-defendants. President Trump recently held a $100,000-a-head fundraiser in support of the 18 individuals facing charges alongside him in Georgia.