Former President Donald Trump, known for his often contentious relationship with the media, brought a moment of levity to the ongoing tension surrounding his trial. As reporters crowded him for comments during a trial break, Trump offered an offhand response that gave some chuckles.
Outside a New York County courtroom on Monday, Trump fervently denounced the proceedings against him, lambasting the judge and the New York Attorney General. He referred to the trial as a "sham" driven by a "racist" attorney general and fueled by political motivations. His remarks came as he appealed a ruling on the valuation of his Mar-a-Lago property and other properties he's been accused of overinflating.
However, the moment that caught everyone's attention and made headlines happened when a reporter inquired about Trump's lunchtime plans during a break in the trial.
"When are you going to have lunch?" a voice from the media cluster asked.
"Will you come back after lunch, Mr. Trump?" another reporter probed immediately after.
With candor, Trump simply responded, "Probably," as the press gaggle laughed.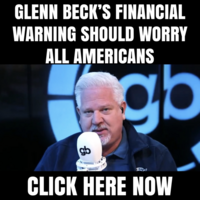 Before the trial, Trump also delivered a scathing indictment of New York's legal system, claiming prejudice and election interference. "One doesn't have to be a lawyer to see the danger to anyone doing business in the Empire State. Anybody that does business in New York State is crazy."
He singled out Letitia James, New York's Attorney General, claiming that she ran her election campaign with the primary agenda of taking down Trump.
Trump commented on how the trial had been carried out, saying, "I got a call last week, 'sir, we lost part of the case.' I said, 'the trial didn't even start!' You know, the trial starts, I guess, today. He rules that we lost a big part of the case because he's a Democrat-club politician."
The former President's frustration was evident. "This is called election interference, and worse than that, really much worse than that. And you don't get much worse than election interference, especially when we're talking presidential election of 2024."
"This guy's getting away with murder." He also expressed concerns about the influence of the judge's clerk, asserting, "She hates Trump more than he does."
The trial's backdrop is colored with allegations against Trump of overvaluing his properties by hundreds of billions of dollars for financial and tax benefits. Alina Habba, the former president's legal representative, has decried the judge's stance and voiced unwavering support for Trump.
This morning Trump shared more of his unvarnished views, saying, "The violent crime that's being committed in our city and our state is disgraceful, and we're going to be here for months. With a judge that already made up his mind, it's ridiculous. He's a Democrat judge, he's an operative, and it's ridiculous."
Trump's ongoing trials continue to draw significant media attention, as many of his supporters point toward political bias.