The presiding judge in former President Donald Trump's New York real estate trial once bragged that he has a "tool" for dealing with juries who, in his opinion, "get it wrong" when they reach verdicts that he doesn't find reasonable.
Video circulating on X shows New York District Judge Arthur Engoron telling a college audience that during his time on the bench, he has seen juries frequently reach conclusions he finds baffling.
"I've had situations where I'm like, oh my… heaven's sake, how could they have thought that? Well, I have a tool that I can deal with that. It's called… judgment notwithstanding the verdict. I can say there is no possible way that a reasonable jury would have reached that conclusion," Engoron explained, indicating he has the prerogative to disregard a jury's findings when he wishes.
"I'm an impartial referee, but it's hard to factor out my own emotions," he admitted.
If a party demands that Engoron dismiss one case because it's just like another, he raised a sartorial point of objection. "What if the defendant was wearing a red sweater instead of a blue sweater?"
WATCH: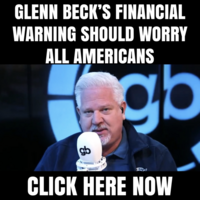 Judge Engoron took heat on the first day of President Trump's real estate appeal trial when he mugged for television cameras and gave a shrug to the courtroom audience, a gesture that some said signals he already views the outcome as a foregone conclusion. The former president and his legal team are fighting to overturn a decision by Engoron that concluded the value of Mar-a-Lago is just $18 million, a sum that is comparable to adjacent properties that are fractions of its size.
Speaking to reporters Monday morning, President Trump blasted both Judge Engoron and New York Attorney General Letitia James for their continuation of a "witch hunt" against him which began with the Manhattan case brought by another Democratic prosecutor and has now spanned five cases and multiple federal and state jurisdictions. Taken together, Trump and his attorneys claim, Democrats are weaponizing the nation's court systems to stop him from retaking the White House next year.
Post-indictment polls taken after some of President Trump's other cases show him surging among GOP primary voters. Supporters have opened their wallets as well, funding his presidential campaign as it outmaneuvers President Biden and mocks his Republican foes. Current polls show the GOP frontrunner beating Biden in the general election.