Former President Donald Trump told Fox News' Tucker Carlson that he does not believe President Joe Biden is capable of seeking reelection in 2024.
On Tuesday's edition of Tucker Carlson Tonight, Carlson asked Trump about Biden's expected 2024 presidential campaign. "Do you think Biden will stay in the race?" Carlson questioned.
"Look, I watch him just like do you," Trump responded. "And I think it's almost inappropriate for me to say it, but I deal with other people. I don't see how it's possible, and it's not an age thing. There's something wrong."
Trump went on to talk about an exchange Biden had with Al Roker on Monday where the NBC host asked the president if he was running for president in 2024. "Are you saying that you would be taking part in our upcoming election in 2024? Help a brother out, make some news for me," Roker asked Biden.
"I plan on running, Al, but we're not prepared to announce it yet," President Biden replied.
Roker: "Are you saying that you would be taking part in our 2024 election?"

Biden: "Well I'll either, I'll either be rolling egg or uh, being the guy, you know, the guy who's pushing 'em out."pic.twitter.com/7OrlUaimI3

— Daily Wire (@realDailyWire) April 10, 2023
"I saw his answer today on television about whether or not he was going to run to a very nice guy named Al Roker. I mean, you can't get a softer question than that," Trump exclaimed.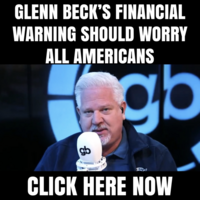 "It was a long answer, talking about the eggs, and the this and that. Look, I don't think he can," he added.
WATCH:
BREAKING: Trump tells Tucker he doesn't think Biden will make it through to a 2024 campaign pic.twitter.com/wIfMlysa9l

— Jack Poso 🇺🇸 (@JackPosobiec) April 11, 2023