On Wednesday, former President Donald Trump made a special visit to his granddaughter's school in celebration of Grandparents' Day.
The charming encounter, captured in a touching video clip, showcased a softer side of the former President, often known for his formidable presence in the political arena.
The video was shared by Lara Trump, the President's daughter-in-law.
Carolina, the granddaughter of Donald Trump, is one of his ten grandchildren and the child of Eric and Lara Trump.
Strong team for Grandest Friends Day!!! 💜 pic.twitter.com/17K75whlaK

— Lara Trump (@LaraLeaTrump) November 15, 2023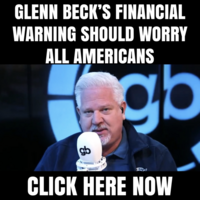 REACTIONS:
That's a First Class Father & Grandfather right there!!

— Alec Lace (@AlecLace) November 15, 2023
She'll never forget this. That is such a sweet moment. 🤍

— ❥❥❥ᗰoᒪᒪie❥❥❥ (@mollie_don) November 15, 2023
She's so beautiful! Trump is such a great dad and grand-dad. Just look at how successful his kids are.

— Believer in Truth, Justice and Freedom (@LagerthaMuadDib) November 15, 2023
Precious little girl!

— Jen Pop Patriot (@jenpop7725) November 15, 2023
That's such a good picture!

— William Schwandt (@Billschwandt1) November 15, 2023