Thomas Homan, the Acting Director of the U.S. Immigration and Customs Enforcement (ICE) under former President Donald J. Trump, joined Brian Kilmeade on Jesse Watters Primetime Friday and vowed that he would not only return under a second Trump administration but lead what he called "the biggest deportation operation the world has ever seen."
Kilmeade opened the segment by asking Homan to make sense of President Joe Biden's inaction with South and Central American leaders. He asked Homan, "Why is that not in our… in his best interest?"
Homan answered, "It's in the country's best interest but he's not going to solve this problem. He doesn't want to solve the problem. He hasn't done one thing to slow the flow and you're right. Under President Trump, he didn't give them a dollar."

The former ICE Director explained, "He told the three Central American countries you're going to sign the third safe country agreement or I'm going to pull international aid away. He told Mexico you're going to do the remain in Mexico program, put military in the northern border or I'm going to tariff the hell out of you. He didn't pay a dime. The President, Trump, did the right thing. He wasn't going to be held hostage and pay ransom … Four different presidents sent millions of dollars to Central American countries to create opportunity zones so people won't come. It doesn't work."
He added,
"President Trump by taking money away, it works. It's the only thing proven to work. But the Biden Administration doesn't want to do it because they don't want to fix this, Brian."
Brian Kilmeade asked Homan if he could explain the number of  Chinese illegal immigrants flooding our border. He noted, "They go to the Darian Gap and they get there by landing in Ecuador because there's almost no immigration policy. They walk up by the thousands into our country."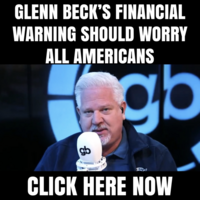 Kilmeade then asked what Homan had seen and what bothered him most.
He answered:
"First of all we need to hold Ecuador and Brazil resp… need to hold account because both those countries have very little requirements for people to come to the country.

That's a Gateway for SIA, Special Interest Aliens, look in the last year and a half we got nearly 30,000 Chinese Nationals most of them military age males. That just scared the hell out of everybody.

So you know the… the numbers keep growing this Administration has the same data points you and I had. You would think as China is not our friend they're creating precursors to Fentanyl selling to the criminal cartels of Mexico that have killed over 110,000 Americans. But this President hasn't held China accountable he has held Mexico accountable so look at the Chinese Nationals 30,000."
Homan told Kilmeade, "I've done this job for over three decades, I've never seen numbers anywhere near this. This is… this is drastic. This is the biggest National Security failure that I've seen in this country since 911. This is historic."
Kilmeadee then asked, "Tom, if Trump wins and goes back to the White House, would you go back?"
Homan's answer was immediate,
"I promised President Trump when he announced that he goes back, I go back. And I'm going to run the biggest deportation operation this country's ever seen."
He continued, "Because these millions of people being released in this country: nine out of 10 will get an order of removal based on Immigration Court data. A judge orders them removed, we're going to find them and we're going to remove them."
"There's no consequence, we can't fix the Border," he warned, adding, "We're going to have a consequence in the Trump Administration."