Tucker Carlson just went absolutely scorched Earth on the fake news New York Times after it bizarrely defended Sam Bankman-Fried, the FTX founder and CEO that lost billions of dollars in investor and depositor money by running FTX as what looks like the largest Ponzi scheme since Bernie Madoff.
Speaking on the issue of SBF and the NYT in the opening monologue of his show, Tucker Carlson Tonight, Tucker began by remarking that it is bizarre that SBF and similar financial cronies are being boosted by the media rather than held to account by law enforcement, saying:
We are going to start with a quiz. What do you have when you find Sam Bankman-Fried, Janet Yellen and President Zelenskyy of Ukraine all together in one room? A federal grand jury proceeding? That would be a good guess. Sam Bankman-Fried seems to have committed the biggest financial fraud in history. As the chair of the Federal Reserve, Janet Yellen bears direct responsibility for the destruction of the entire U.S. economy. President Zelenskyy, meanwhile, sits atop a money-laundering scheme so brazen that Democrats won't even allow it to be audited.  
Continuing, he drew attention to it being the NYT that gave SBF the free publicity and again remarked on what sort of people SBF was appearing alongside, saying:
So, yes, these are three people who could badly use a federal investigation, but they're not getting one. Instead, they're being celebrated, held up as uniquely fascinating people by The New York Times. In case you missed it, today was the annual DealBook Summit. That's a money-making event the newspaper advertises as a symposium with "top business leaders." Tickets went for $2,500 a piece. Sam Bankman-Fried, Janet Yellen and Volodymyr Zelenskyy were all there, apparently in their capacity as top business leaders.  
And, he exposed, not only did SBF the fraudster that stole and wasted tens of billions and sent shivers through the entire crypto market appear at the NYT event, but he was applauded by the crowd and verbally patted on the back by the moderator! Commenting on that, Tucker said:
"Thank you so very much!" exclaimed the moderator, Andrew Ross Sorkin, when Sam Bankman-Fried finished speaking. "Thank you, Sam Bankman-Fried, everybody," and with that, the audience applauded heartily. New York Times readers were clearly impressed by the Democratic mega-donor Sam Bankman-Fried, who also happens to be one of the most prolific thieves of all time, but whatever. He seemed like a nice kid. It was a pretty amazing display, but what's most interesting about an event like this is not what it tells us about the guests — at some point, history will render its judgment about them — but what it tells us about the people who invited the guests.
It was then that Tucker cranked the dial of his scorched Earth monologue up to 11, shredding the NYT for "hyperventilating" about Americans with controversial but legal views while giving a free pass to a guy that scammed investors and depositors out of tens of billions of dollars. Explaining what the NYT is doing when it attacks thought criminals and lets those that are actual criminals but leftist loyalists off with a completely free pass, Tucker then said:
Some people, The New York Times has explained, have views that are so reprehensible these people are physically off limits. You cannot be in the same room with people like that. You can't talk to them. You can't ask them questions. Their opinions are like smallpox: communicable and deadly. These are the thought criminals and thought crimes are the only crimes that matter. Other crimes? Not such a big deal. Murder and rape and carjacking? As The New York Times has often told us, people who do those things are the victims of your racism, so they deserve compassion. 

So, by the way, do good liberals who stray outside the lines. Good liberals can always be forgiven, even when the things they've done are objectively very, very bad, like tanking the U.S. economy or stealing billions from investors and using it to buy Bahamian real estate or bringing the entire world to the brink of nuclear war and getting rich while you do it. Liberals can still do these things and you can still heartily applaud them because in the end, you know their hearts are in the right place. They believe the right things.
Watch Tucker skewer then NYT and fake news media establishment here: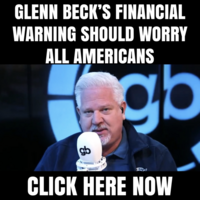 Featured image credit: screengrab from embedded video