Fox News host Tucker Carlson ridiculed the Manhattan grand jury over the reported indictment of former President Donald Trump.
Carlson noted how we "don't know specifically what the charges are" but "the net result is Donald Trump is the first former president of the United States ever to be indicted."
"So no matter what happens next, we can be certain there is no coming back from this moment. There could be retaliation from red states," Carlson continued.
"The governor of Florida has already said, Ron DeSantis has already issued a statement The governor of Florida has already said, Ron DeSantis has already issued a statement saying that he will not participate in any extradition of Donald Trump to New York. That's apparently scheduled for next week."
The Fox News host concluded that, regardless of the outcome, this trail of events is significant. "As you can probably tell, we're not certain of the full outlines of the story, but we know this moment is a historic one," Carlson stated.
WATCH:
Tucker Carlson on Trump's indictment: "No matter what happens next, we can be certain there is no coming back from this moment." pic.twitter.com/kNEa6b8Urr

— The Post Millennial (@TPostMillennial) March 31, 2023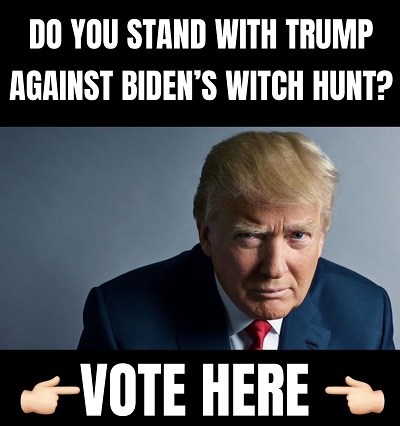 The New York Times first reported on the Trump indictment. They wrote:
A Manhattan grand jury voted to indict Donald J. Trump on Thursday for his role in paying hush money to a porn star, according to four people with knowledge of the matter, a historic development that will shake up the 2024 presidential race and forever mark him as the nation's first former president to face criminal charges.

The felony indictment, filed under seal by the Manhattan district attorney's office, will likely be announced in the coming days. By then, prosecutors working for the district attorney, Alvin L. Bragg, will have asked Mr. Trump to surrender and to face arraignment on charges that remain unknown for now. Mr. Trump has for decades avoided criminal charges despite persistent scrutiny and repeated investigations, creating an aura of legal invincibility that the vote to indict now threatens to puncture.

But unlike the investigations that arose from his time in the White House, this case is built around a tawdry episode that predates Mr. Trump's presidency. The reality star turned presidential candidate who shocked the political establishment by winning the White House now faces a reckoning for a hush money payment that buried a sex scandal in the final days of the 2016 campaign.

Mr. Trump has consistently denied all wrongdoing and attacked Mr. Bragg, a Democrat, accusing him of leading a politically motivated prosecution. He has also denied any affair with the porn star, Stormy Daniels, who had been looking to sell her story of a tryst with Mr. Trump during the campaign.

Mr. Bragg and his lawyers will likely attempt to negotiate Mr. Trump's surrender. If he agrees, it will raise the prospect of a former president, with the Secret Service in tow, being photographed and fingerprinted in the bowels of a New York State courthouse.

The prosecution's star witness is Michael D. Cohen, Mr. Trump's former fixer who paid the $130,000 to keep Ms. Daniels quiet. Mr. Cohen has said that Mr. Trump directed him to buy Ms. Daniels's silence, and that Mr. Trump and his family business, the Trump Organization, helped cover the whole thing up. The company's internal records falsely identified the reimbursements as legal expenses, which helped conceal the purpose of the payments.

Although the specific charges remain unknown, Mr. Bragg's prosecutors have zeroed in on that hush money payment and the false records created by Mr. Trump's company. A conviction is not a sure thing: An attempt to combine a charge relating to the false records with an election violation relating to the payment to Ms. Daniels would be based on a legal theory that has yet to be evaluated by judges, raising the possibility that a court could throw out or limit the charges.

Mr. Bragg is the first prosecutor to lead an indictment of Mr. Trump. He is now likely to become a national figure enduring a harsh political spotlight.