Texas Attorney General Ken Paxton is finally getting to tell his side of the story, sitting down with Tucker Carlson on X for an extended interview about his impeachment proceedings by the state legislature and how he drew strength from former President Donald Trump's support.
For months, Paxton has been dogged by allegations of corruption and misuse of taxpayer dollars resulting in an impeachment conviction in the more moderate Texas House followed by an acquittal in the conservative Senate. Paxton explained to Carlson how Republicans, who control the chamber, relied on Biden's attorneys to conduct their investigation.
"They were investigating me, and two of them came from the Biden [Justice Department]. That's not an accident, they were sent there," said AG Paxton, who has filed 48 suits against the president's administration. "I think that was the motivation. We were causing a lot of trouble for the Biden administration… I think we were winning 77 percent of our cases."
Some of the groups and individuals supporting Biden's alleged effort to remove Paxton from office included Republicans, he said. Days before Memorial Day weekend, a House investigating committee announced the completion of a secret, months-long inquiry into allegations that Paxton helped a friend in the real estate business delay foreclosures on properties by threatening his competitors.
"I was impeached on Memorial Day weekend without an opportunity to present my side," Paxton added, saying he was immediately suspended and lost his ability to practice law during proceedings. Despite working under a gag order, "the House leaked everything" to newspapers in an attempt to smear him before the Senate hearings, Paxton claimed.
Carlson cited an op-ed in the Wall Street Journal written by former Bush advisor Karl Rove predicting Paxton's removal from office, calling him a "huge liberal" and questioning why Republicans relied on a legacy Republican strategist to influence the outcome of the proceedings.
"I don't think he has that much sway in Texas. His candidates typically lose," including those who have challenged Paxton for attorney general, he said, adding that the Wall Street Journal denied him the opportunity to write a rebuttal.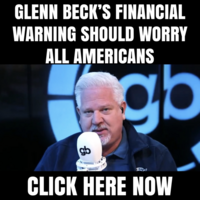 Paxton added that Rove and Republicans like Texas House Speaker Dade Phelan "don't have an ideology" and are instead driven by power, citing their cooperation with Democrats like the Biden administration who Paxton say "picked him" to lead the impeachment inquiry. Paxton was a risk to that stranglehold, he claimed.
With the threat of impeachment now behind him, AG Paxton has emerged stronger than ever and will certainly serve as a top ombudsman to President Trump ahead of next year's election. Trump claimed his support of Paxton saved him from "going down," a gesture sure to be reciprocated in the coming months.
Watch the full interview here:
Ep. 25 Liberals like Karl Rove just tried to annihilate Texas Attorney General Ken Paxton. It didn't work. Paxton just joined us for his first interview since his acquittal. pic.twitter.com/SAJGNN5LXW

— Tucker Carlson (@TuckerCarlson) September 21, 2023