On Wednesday, former Twitter executives tried lying during a Congressional hearing over the censoring of Hunter Biden's laptop in 2020. Thankfully, Rep. Byron Donalds didn't let them.
When Donalds asked them if Twitter had any contact with the Biden campaign in 2020, they denied it. Donalds immediately turned around, said "put that up for me" and showed them the receipts. They were left literally speechless.
Watch this incredible moment below:
WATCH: Twitter 1.0 Execs deny contact with the Biden campaign, so Byron Donalds immediately proves they're lying by showing them receipts
pic.twitter.com/VAq3BTpefN

— Clayton Keirns (@CKeirns) February 8, 2023
At another point in the hearing, Rep. Byron Donalds suggested that the Twitter execs may have broken federal election laws by censoring the Hunter Biden laptop story.
"Do you think Twitter will be in violation of federal election laws with the size of an in kind contribution to take down a story which is true because you guys thought you knew something with limited information?" Donalds asked.
"I'm not going to speculate on that today sir," Baker replied.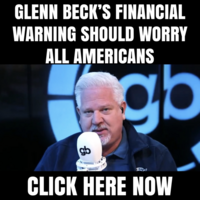 WATCH:
WATCH: Rep. Donalds leaves former Twitter execs literally speechless as he grills them for helping the Biden campaign pic.twitter.com/IVKnIaA6jr

— Clayton Keirns (@CKeirns) February 8, 2023
Stay tuned for more crazy happenings from todays hearing…