Businessman turned GOP presidential candidate Vivek Ramaswamy discussed the terrorist attacks in Israel and what the ongoing war in the region could mean for the United States during an interview with Tucker Carlson. Ramaswamy condemned the "medieval" brutality of the attacks and offered support to Israel while also slamming Nikki Haley and other political leaders who have called for a U.S. military response, which could very likely lead to a major war with Iran.
"So if I'm reading this correctly, you suggested while offering what seemed like real sympathy to the Israeli people, to the many murdered there two days ago, you noted that maybe it's not in America's best long-term interest to declare war on Iran. Is that what you said?" Carlson asked the presidential hopeful.
"I actually said this long before this crisis when people were thinking clear-headedly. And I just want to say a couple of things that are obvious but important, Tucker. I mean, what happened against Israel, you said it, I believe it. It is barbaric, it is medieval. It is wrong and Israel as a nation absolutely has the right to self-defense to its own national existence," Ramaswamy answered.
He pointed to the seemingly massive intelligence failure on the part of both U.S. and Israeli agencies, which were admittedly caught "off guard" and were unable to detect the attacks. "Everybody seems to be punting that as a question for later I think it's a question for now if you're Israel," Ramaswamy said.
In his opening monologue, Carlson called Nikki Haley a "child" over a rant in which she seemingly called for a U.S. military response to the attacks and told Israel to "finish" the Gaza Strip. He also highlighted a tweet from U.S. Rep. Dan Crenshaw (R-TX), who stated that the ongoing conflict in the region will be the "war to end all wars."
The infamous phrase was a popular saying upon the outbreak of the First World War.
"I mean look, I think that Nikki Haley – I disagree with you a little bit there. I don't think she's a child, I think that she is somebody who is like many politicians in a position to get wealthier from war, look at the military contracting business and otherwise," Ramaswamy said.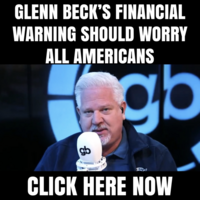 He then called for an evaluation of what led to the intelligence failures and compared it to vulnerabilities of the United States due to politicized agencies and an open border." The message that I would send would be very different: get to the bottom of what allowed this gaping hole of intelligence and defense to even happen before feeding that same beast. If a doctor told you his job was to keep you from getting cancer and then you got that cancer, don't go trust that same doctor to remove your tumor. They don't let airplanes when they crash, the pilots or the people who crash the airplane, that airliner is not the one who reviews the black box," the presidential hopeful continued.
"That's not a question for later. And I think one of the learnings for the US, I think there's a lot of learnings for the US, Tucker, but one of the learnings is if that establishment can get it wrong in Israel from a US perspective, that can happen right here at home."
FULL INTERVIEW: