Businessman Vivek Ramaswamy turned the tables on NBC moderators Lester Holt and Kristen Welker at the third Republican presidential debate on Wednesday. Ramaswamy cited the numerous hoaxes propagated by the network — including the baseless Trump-Russian collusion hoax — and asked the hosts to explain themselves.
When asked why he should be the nominee, Ramaswamy pointed to the largely disappointing election results for the Republican Party in recent cycles and argued that he would inject new ideas.
"I think there's something deeper going on in the Republican Party here, and I am upset about what happened last night. We've become a party of losers at the end of the day. We've canceled the Republican establishment," he said. "Let's speak the truth. I mean since Ronna McDaniel took over as chairwoman of the RNC in 2017, we have lost 2018, 2020, 2022 no red wave that never came. We got trounced last night in 2023 and I think that we have to have accountability in our party."
Ramaswamy went on to note that the Democratic Party would never allow debate moderators who are critical of the party, flipping the script on NBC's Kristen Welker and Lester Holt.
"Think about who's moderating this debate. This should be Tucker Carlson, Joe Rogan, and Elon Musk, we'd have ten times the viewership asking questions that GOP primary voters actually care about and bringing more people into our party," the presidential hopeful declared, drawing applause. "Do you think the Democrats, and we've got Kristen Welker here, do you think the Democrats would actually hire Greg Gutfeld to host a Democratic debate? They wouldn't do it."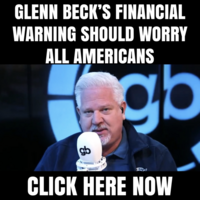 Ramaswamy then turned to Kristen Welker and asked her to answer for the network's reporting on the Trump-Russia collusion hoax.
"And so the fact of the matter is, I mean, Kristen, I'm going to use this time because this is actually about you in the media and the corrupt media establishment, ask you the Trump-Russia collusion hoax that you pushed on this network for years. Was that real or was that Hillary Clinton made up disinformation? Answer the question," he said, drawing one of the loudest reactions of the night so far.