Fox News' Tucker Carlson admonished Ukrainian President Volodymyr Zelensky after he made comments bragging about the support of US banks and other Wall Street institutions like Goldman Sachs.
Carlson criticized the US mainstream media groups for not covering how financial institutions are continuing to support Ukraine despite the American economy suffering extensively at the moment.
"As banks are collapsing, no one in media is anxious to criticize banks. Almost no matter what they do, it doesn't matter what they do," Carlson said. "Even if they were to, just pulling this out of thin air, openly profiteer from a war in Eastern Europe that's killing hundreds of thousands of people," the Fox News host added.
"Oh, it turns out they are. And we know that because Zelensky, the President of Ukraine, and a very close friend of banks and BlackRock, is bragging about it."
Carlson then played a Jan. 2022 video of the Ukraine president bragging about the US banking support. "It is obvious that American business can become the locomotive that will once again push forward economic growth," Zelensky said. "We have already managed to attract attention and have cooperation with such giants of the international financial and investment world as BlackRock, JP Morgan, and Goldman Sachs," he added.
"So, we're getting moral lectures from the banks, and we're getting a lecture on capitalism from some Ukrainian oligarch in a sweatshirt," a furious Carlson responded.
WATCH: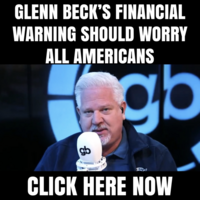 President Zelensky Brags About Gaining the Attention and Cooperation of Giant Financial Institutions

Zelensky: "We have already managed to attract attention and have cooperation with such giants of the international financial and investment world as BlackRock, JP Morgan, and… https://t.co/3Ci9VG4EyQ pic.twitter.com/Bvqf9Zbv0I

— The Vigilant Fox 🦊 (@VigilantFox) March 15, 2023
Earlier this month, former President Donald Trump ridiculed the Biden administration for allegedly letting NATO take advantage of the US as the country continues to send aid to Ukraine. As Trending Politics previously reported:
Former President Donald Trump said in a press conference at CPAC 2023 that the Russia-Ukraine war "should be settled in 24 hours" and ripped into the Biden administration's handling of the conflict.

"Meanwhile, would you encourage congress to continue to provide aid to Ukraine," a reporter asked Trump.

The former president responded by calling on Europe and NATO to start paying their fair share to Ukraine. Trump explained: "I would say that Europe should start spending money. We're up to 140 billion dollars and they're at like 15 billion. It's the old story. Whether it's trade with Europe or anything of the other things we do. NATO, look I got them to put up over $400 billion dollars because when I got there Europe wasn't paying for NATO…and I got them to put up $447 billion dollars in a very short period of time. They wouldn't have the money to be fighting Russia right now if it wasn't for me."

"What I don't like seeing is that the united states is in for $140 billion and they're in for less than $25 [billion]," Trump added.

The foreign conflict also "affects them [Europe and NATO] more" Trump continued, before saying the United States' continuous funding makes us look "stupid."

"Let's not be called a 'stupid country' and that's what they call us because we're defending that whole situation and it effects Europe more than us. Germany is not paying its share, other countries are not paying its share and the United States is really taking the whole load and it's not right."

"Within 10 minutes they'd agree to pay if you said the right things to him," Trump concluded.

WATCH:
Trump says only a "stupid country" would keep funding the Ukraine war as much as the U.S. does while NATO and Europe "put up a fraction" of U.S. aid. pic.twitter.com/ql2b8wOqBm

— Paul Aubert (@_paulaubert) March 4, 2023