Though there's much that's just horrible with the so-called "Inflation Reduction Act," a bill that seems far more like a handout to "green" energy companies and EV producers than anything that will actually decrease inflation and help Americans keep a bit of cash in their wallets as prices rise, there's one part of it that's worst of all.
That part, of course, is the funding it provides for hiring 87,000 additional IRS agents. Given the IRS' history of harassing the political enemies of Democrats (just look at what Lois Lerner did to Tea Party groups when Obama was president), the fear that those new agents will be directed firmly against the middle-class opponents of Brandon seems to be a reasonable one.
But, of course, Democrats are going on and on about how nothing of the sort will happen, ignoring that they themselves refused to pass an amendment that would ensure the new IRS agents don't target those middle-class Americans making less than $400,000 a year.
Well, Republicans aren't buying it, as shown by recent takedowns of the IRS hiring spree.
Fox's Concha, speaking to Sean Hannity, for example, tore into the claim and noted that the same people saying the IRS won't target ordinary Americans are the same people who claimed that inflation was "transitory," saying:
"And we can hear what we want from the president as far as I'm not going to raise taxes on anybody you know, making less than $400,000 a year. We are supposed to believe the guy in the administration that one said inflation was transitory.
"That was last year. Then they said that 'oh, no, actually it's Vladimir Putin's fault and the invasion of Ukraine.' Then they said that this was just last week that we are at 0% inflation. That argument is so ridiculous, it is like saying our economy is being diagnosed with a 104.1-degree fever. And then a couple of days later and went down to 103.6 as far as a degree fever, and therefore there is no more fever. We are healthy again. Of course not, we are still very sick, because her inflation is at 8.5%. So to charlie hurt in the last segment, in the end it comes down to inflation and the midterms. Everything comes down to that. You can spin it whatever you once and call it whatever you want, that's what it comes down to you and people are feeling the pain of it."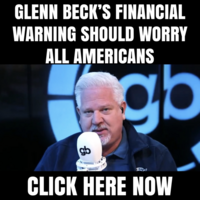 Similarly, Steve Moore, also speaking to Sean Hannity, ridiculed the idea that only those making over $400k a year will deal with higher taxes and audits, saying:
 "Yeah, there is no question, people who make under 400 and even less than $250,000 are going to pay a lot more taxes on the bill. There was a very important amendment to the debate in the Senate, sean, by Senator Crapo who said, okay, Democrats, if you're not going to ask people that make more than 400,000, Why don't we have a rule that the extra 87,000 IRS agents won't audit people with less than $400,000?
You know what, Sean, every single Democrat in the Senate voted against that amendment. So of course, those are the people they will audit is the people who cannot defend themselves. Facebook, the big companies like General Electric and Disney and Google have armies of tax accountants and lawyers, same with the millionaires and billionaires, they will come after the low-income people. One other quick point, Sean, you talked about the Democrats switching their argument, because nobody buys this idea that the bill will reduce inflation…"
Indeed. It's absurd. But, of course, it's what Democrats expect us to believe.
By: TheAmericanTribune.com, editor of TheAmericanTribune.com. Follow me on Facebook and Subscribe to My Email List