Former Putin aide Sergei Markov wrote a blistering series of Telegram messages on Thursday celebrating how Putin "outplayed" Biden in the prisoner swap that brought Brittney Griner back to the US in exchange for Viktor Bout, who government officials have called "one of the most dangerous men on the face of the earth".
"Putin outplayed Biden," Markov wrote on Telegram.
"We got back our spy, it seems, and gave away a normal girl," he continued.
Markov continued his series of posts with a chilling message, saying that nobody should be "hopeful" that this is a step forward in relations between Russia and the US. He further claimed that a motivating factor for Biden saving Griner was so he wouldn't be blamed if she ended up dying in prison.
"Now there are hopes that the exchange of Bout for Griner might be a step toward improving relations between Russia and the United States. Let go of those hopes. The exchange shows, on the contrary, a trend towards a deterioration of relations between Russia and the US in the near future," he said.
"Why did the U.S. go for a clearly disadvantageous exchange? Because Biden knows that relations will worsen and fears that this will result in the massacre of US citizens in Russian prisons and that Griner's death will be pinned on him before the election," he concluded.
In case you were wondering just how badly Biden got played, consider the comments from former on 60 minutes. He called Bout "one of the most dangerous men on the face of the earth".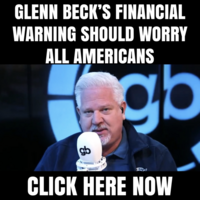 Watch:
"Viktor Bout in my eyes is one of the most dangerous men on the face of the earth"

Biden let him go for a random WNBA player
pic.twitter.com/YKVm6OPxKi

— Clayton Keirns (@CKeirns) December 8, 2022
It appears that the only people who think the United States "won" in this exchange is Biden and those who blindly support him.
Here's how many reacted on Twitter to this terrible exchange:
We just traded "The Merchant of Death" Viktor Bout, a man who sold arms to warlords, for Brittney Griner, a WNBA player.

This may be the worst trade deal in history.

— Collin Rugg (@CollinRugg) December 8, 2022
Biden Admin appears to be lying about Griner trade. They had the option to choose Whelan and declined.

— Jordan Schachtel @ dossier.substack.com (@JordanSchachtel) December 8, 2022
Politico just reported that Paul Whelan is still in a Russian prison because he isn't a black, gay WNBA player.

— Charlie Kirk (@charliekirk11) December 8, 2022
They didn't trade for Griner because she's in the WNBA. Nobody cares about that. They traded for her because she's gay and black. She had more intersectional points than the other American prisoners so she moved to the front of the line. That's the way the system works now.

— Matt Walsh (@MattWalshBlog) December 8, 2022
In August, Breitbart detailed just how lethal this man is:
Nicknamed the "'of Death,' Bout is a flamboyant arms dealer in his mid-50s with Russian military training. He became a billionaire by raiding the armories of the collapsing Soviet Union in the early 90s and using old Soviet cargo planes to transport his black-market weapons to conflict zones around the world.