Arizona Republican gubernatorial candidate Kari Lake is giving new details about her lawsuit after a judge rejected her challenge to the 2022 Arizona election.
During an interview on "The Larry Elder Show," Lake blasted her critics, stating that those who oppose her lawsuit have "picked the wrong woman to mess with" and promised she would be taking her lawsuit "all the way to the Supreme Court" if needed.
"Somebody said, 'Oh, just be graceful, you lost.' No, we didn't lose. If I would have lost I would be graceful. And I promised when I ran for governor that I would stand up and fight for the people of Arizona every single day. And I'm still fighting for them because they're asking me," Lake stated.
"I'm not going to lie to you, I've had days where I just go, 'I'm tired.' But I can't walk away. I can't say to the children, 'Good luck. I had a great life. I had freedom in America. Good luck and enjoy the communism,'" she continued.
WATCH:
.@KariLake: "I'm hoping our appeal is more of the same. Where people actually get to see how corrupt this is. One of the things the judge would not allow us to bring forth was the count on the lack of signature verification, or at least the process that is so broken." pic.twitter.com/gxM96epT8c

— Kari Lake War Room (@KariLakeWarRoom) December 30, 2022
.@KariLake: "She's a complete joke. She couldn't even articulate her policies. She didn't show up to debate. She didn't even campaign. We have our very own version of Joe Biden here in Arizona. And her name is @katiehobbs." pic.twitter.com/fyLdLQ0L1E

— Kari Lake War Room (@KariLakeWarRoom) December 30, 2022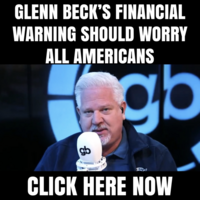 Lake has filed a request with the Arizona Court of Appeals to review all 10 counts of her lawsuit, which were previously dismissed by Maricopa County Superior Court Judge Peter Thompson.
In addition, Lake is seeking to have the ruling that she must pay $33,000 in fees to Hobbs overturned. Earlier this week, Judge Thompson denied Hobbs' request for sanctions against Lake, but did award Hobbs over $33,000 to cover the expenses incurred for retaining expert witnesses during the two-day trial that was initiated by Lake's challenge to the results of the November gubernatorial election.
Check out what Fox News reported:
After the litigation, Hobbs filed a request to the court seeking $36,990 in attorneys' fees and expenses paid during a two-day trial, as well as sanctions against Lake. The court denied Hobbs' request for sanctions against Lake, saying the claims presented in litigation were not groundless or brought in bad faith. But costs associated with fees of witnesses were covered, for the most part. Hobbs requested reimbursement of $5,900 for an expert who was retained and who testified during the court hearing.

She also filed a separate request for expert witness fees in the amount of $22,451 and an additional $4,689.50 for the reimbursement of a person designated to inspect the ballots. The ballot inspector's compensation, according to court documents, was charged at a rate of $565 per hour for 8.3 hours. The court agreed to reimburse the $33,040.50 to Hobbs. It also ordered that the amount accrue an annual interest of 7.5% until the money is paid in full.
Follow me on Twitter @CollinRugg!