A resident from El Paso is sounding the alarm on the growing migrant crisis by highlighting the ways that immigrants are now entering the country illegally…
On Tuesday, Fox and Friends hosted a guest by the name of Rosie who is now speaking out her first hand experience with the current issues going on the border. Rosie took her chance on Fox and Friends to absolutely unleash on Joe Biden and she did not hold back.
"The message is [Biden] opened the borders. When they cross, they say, thank you, Joe Biden. They thank Biden for this mess. And this is to me, it's an open invitation for another 9/11 to happen," Rosie said to a Fox and Friends host.
"There is a guy that would open the manhole. He stands by the manhole and leads them out. And this is not in pairs, it is 10, 15, 30 at a time," Rosie went on to say sounding the alarm on the new entry methods that illegal immigrants are using to enter the country.
"Once they're out of the manhole, they lead them to our back parking lot. They hide near our back doors, they hide by our bedroom windows. And then later, two cars come in and park in a parking lot. And they're using that as a pickup zone for trafficking and for human smuggling."
Rosie went on to highlight that the human trafficking that is currently taking place at the southern border is incredibly dangerous for those who live in the community.
"Most of my neighbors are elderly. They walk down the street to the corner store using walkers. There are kids playing outside," Rosie said.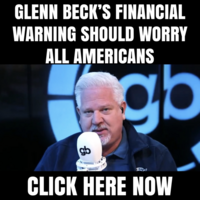 Check out the video below to see the real life footage from years past of this immigration technique used by people breaking in and out of the sewage system near the southern border:
Watch the Fox and Friends interview by CLICKING HERE.
Currently Trump's Title 42 policy is the only thing holding back the floodgates to what could be a complete flood of migrants into the country. Nineteen states have pleaded with the federal government to keep Title 42 in place otherwise Rosie states the immigration into the country will turn into utter chaos.
"Once Title 42 is voided, it's going to be chaos. It already is chaos. I feel we're invaded by these people that we don't even know who they are. Who knows what criminal history they have, it is horrible," Rosie claims.