Ever since it was announced that Tucker Carlson's team of producers are analyzing the 44,000 hours of January 6th footage, Democrats have been in full blown panic mode.
Which begs the question of "Why?". If January 6th was a slam-shut case of "insurrection" like they say it is, why wouldn't they want the tapes to be released? Wouldn't they want the world to see what "horrible" people these Trump supporters are?
Case in point, House Minority leader Hakeem Jeffries is losing it over the imminent release of the tapes. He just released a frantic press release saying:
"I write with respect to public reports that extreme MAGA Republicans in the House have provided tens of thousands of hours of sensitive Capitol security footage to a FOX News personality who regularly peddles in conspiracy theories and Pro-Putin rhetoric. At present, we are working to confirm the precise nature of the video transfer, particularly as it relates to the events connected to the violent insurrection on January 6, 2021," he said.
"The apparent transfer of video footage represents an egregious security breach that endangers the hardworking women and men of the United States Capitol Police, who valiantly defended our democracy with their lives at risk on that fateful day. Unfortunately, the apparent disclosure of sensitive video material is yet another example of the grave threat to the security of the American people represented by the extreme MAGA Republican majority. Together, we will continue to defend our democracy and the well-being of the law enforcement community that protects the Capitol," he added.
Here's the full press release:
BREAKING: House Democratic Leader Hakeem Jeffries alleges Fox News being given access to "tens of thousands of hours" of J6 surveillance footage "represents an egregious security breach." pic.twitter.com/9j24tDPS35

— Julia 🇺🇸 (@Jules31415) February 21, 2023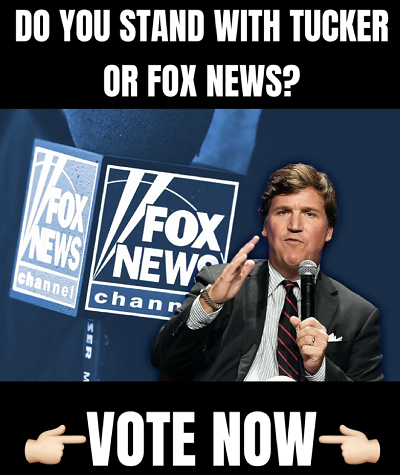 The Columbia Bugle tweeted that it's a "very good sign" that Democrats are panicking this much:
The fact that they're freaking out this much is a very good sign. https://t.co/eoEruPQMqZ

— The Columbia Bugle 🇺🇸 (@ColumbiaBugle) February 21, 2023
Adam Schiff is also panicking:
Looks like little @RepAdamSchiff is terrified of what Tucker's gonna find on those January 6th tapes.
Yes, you little Schiff, it about how our "conspiracy theories" are true. pic.twitter.com/MXCGe00oIZ

— Mariana (@lonestarherd) February 20, 2023
On Monday evening, Tucker Carlson said he's going to be releasing all of the bombshell details next week.
BREAKING: Tucker Carlson says the January 6th footage they've reviewed so far already contradicts what we've been told about that day

He says he will release the details next week pic.twitter.com/PMvMX5hHoq

— Clayton Keirns (@CKeirns) February 21, 2023
Buckle up.