Everybody is currently feeling the pinch from high inflation rates, as they are currently causing the cost of food and other important and necessary goods to skyrocket in price. Meanwhile, the very man who caused the problem, President Joe Biden, is taking a nap in the Oval Office and dreaming of ice cream cones.
However, if you live in the state of California, you have no need to worry. Your fearless leader, Democratic Gov. Gavin Newsom has found the ultimate solution to crush this problem and ensure that you have all of your needs met.
A report from the Daily Wire has revealed that Newsom and the state of California are now preparing to send out inflation relief checks of more than $1,000 in the upcoming weeks. Never mind the fact that COVID "stimmy checks" are what played a huge contributing factor to the spike in inflation to begin with. Just throw more money you don't have at it. It's not like the rates will go up again because of this…
"Married individuals earning under $150,000 and taking care of a dependent are eligible to receive a check of $1,050, according to a website from the California Franchise Tax Board, with benefits falling by income bracket before reaching $400 for couples who earn between $250,000 and $500,000. Singles earning more than $250,000 or couples earning more than $500,000 are not eligible for relief," the Daily Wire reported.
"We enacted the most comprehensive economic stimulus program in the nation last year, getting billions in immediate relief to millions of Californians. But many folks are still struggling, especially with high costs due to inflation, so we're leveraging this historic surplus to get money back into the pockets of Californians," Governor Gavin Newsom (D-CA) went on to reveal in a statement put out earlier this year. "This inflation relief package will help offset the higher costs that Californians are facing right now and provide support to those still recovering from the pandemic."
"Inflationary pressures have weighed upon the broader American economy for the past two years. Price levels between August 2021 and August 2022 rose 8.3%, according to data from the Bureau of Labor Statistics, marking a slight moderation from an 8.5% year-over-year increase in July and a 9.1% year-over-year increase in June," the report continued.
The Daily Wire then reported, "Earlier this year, California provided residents with stimulus checks of $400 per registered car for up to two vehicles, as well as free public transit for three months, in order to mitigate soaring gasoline prices. After surpassing a nationwide average of $5.00 per gallon in early June, gas prices have somewhat subsided to $3.70 per gallon as of Friday, according to data from AAA, while prices in California still remain at an average of $5.58 per gallon."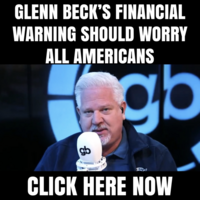 California's state budget hit a sum total of $308 billion this year, according to data that was revealed in a press release from Newsom's office, which included a surplus of close to $97 billion. Take a wild stab at what the marginal income tax rate is for the state. Right now it's 13.3 percent, along with a sales tax rate of 7.25 percent, both of which are the highest in the entire country.
California has suffered for the economic woes it's under, as the state has seen a mass exodus of residents in response to all of the tyrannical coronavirus measures like shutdowns and spiking prices. Between March 2020 and December of the same year, a whopping 267,000 folks packed up their stuff and said adios to the Golden State. Only 128,000 moved in.
One of the cities, where this departure has been most evident, is San Francisco. Real estate prices in the area, along with crime rates, are super high. We're talking higher than Snoop Dogg on April 20.
"An analysis from Filterbuy revealed that soaring rental costs are impacting the millennial cohort — defined as those between 24 and 39 years old — such that most can no longer afford to rent one-bedroom apartments in California's largest cities. Median wages in Los Angeles, Anaheim, and Long Beach are $36,649, while the annual wage necessary to afford a one-bedroom apartment is $72,560," the Daily Wire said.
"The combination of rising rents and stagnant wages has been a challenge for Americans of all stripes, but certain groups have been more disadvantaged by this state of affairs than others," Filterbuy went on to explain. "Even well-off households are feeling pressure, as rising real estate costs price would-be buyers out and keep them competing for space in the rental market — and as they spend more on rent, they have a harder time saving for homeownership."