Is Elon done with social media takeovers and projects now that his deal to buy Twitter for a whopping $44 billion has finally gone through?
Apparently not. Based on a tweet posted by the eccentric billionaire recently, it appears that Vine, a short video app like TikTok or Meta's "Reels", could be making a comeback sometime soon.
News on that potential revival of the TikTok before Tiktokcomes from Elon's Twitter feed. He posted a poll, asking "Bring back Vine?"
The results leaned heavily toward "yes," with nearly 70 percent of voters voting for Elon to brink it back.
Bring back Vine?

— Elon Musk (@elonmusk) October 31, 2022
Underneath Elon's poll, one account dropped an even better idea in a poll, saying "Bring back trump" and attaching a poll to it.
The results leaned more heavily in Trump's favor than Vine's, with 81% clicking the top option, though both poll options were actually "yes."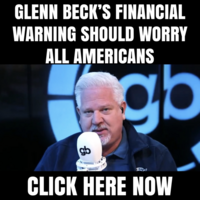 Bring back trump

— The Arab Crypto 🎯 (@TheArabCrypto) October 31, 2022
In any case, the poll isn't all that Elon had to say about Vine.
Commenting on his poll, YouTube sensation "Mr. Beast" said, "If you did that and actually competed with tik tok that'd be hilarious".
Elon, responding, said "What could we do to make it better than TikTok?"
Turning Point USA's Benny Johnson dropped a great suggestion about how to make it better, saying:
Make it a free speech platform not run by communists.
Kinda like you did with Twitter
Mr. Beast responded back to Elon with a real suggestion about what to do, suggesting using it to create a "moat" that makes it hard for other platforms or content creators on them to copy originality on it, saying:
No one is original anymore, whatever you do will be on every other platform the next month unless it has a deep moat.
YouTube has shorts, insta has reels, Reddit, Snapchat, Facebook, etc. all copied TT. Whatever u do make it hard to copy or it's a waste of time imo
Another commenter suggested some interesting improvements to help encourage high-quality content and content creators, saying:
– Share Ad Revenue with Creators (Instagram and TikTok don't do that)
– Introduce Categories / right now it's too focused on Entertainment
– Allow engagement / Polls within the videos would be awesome / and more features like that
Still another suggested letting people choose between types of content they want to see, something that isn't that possible on TikTok but could get people interested in Elon's Vine should he choose to attempt to revive it:
Be able to choose tags / categories for the type of content you wanna watch at any time. Allow changing what the algorithm shows you on demand. Be able to ratio the amount of content you get exposed to from each category. Will incentivise the creation different types of videos 🚀
We'll see what happens. Vine was bought by Twitter back in 2012, so it is possible that Elon could use his newly acquired social media company to revive it and compete with TikTok. Further, the US government's potential willingness to take out TikTok because of its reputation as a Chinese data-harvesting operation could make Elon's Vine project all the more profitable.
By: TheAmericanTribune.com