One of the big hot button issues that has arisen as of late is that of student loan debt forgiveness. Which is really just passing the cost of someone's college education — which they likely did not complete — off to the taxpayers so the middle class who are already busting their butts and overtaxed can pick up the tab. This is the plan that President Joe Biden released just a few weeks ago, which has brought up a number of factors involved in dealing with this particular issue.
Like how college isn't really for everyone. In fact, a person can actually make a whole lot more money by learning a trade (like a construction worker or electrician) than they can with an office job. Of course, one of these is hard physical labor and the other helps to end your life early through the creation of a sedentary lifestyle.
Well, according to the Daily Wire, a construction company that is based out of upstate New York is looking to help out kids who may not feel college is really something they want to do, by offering them a rather substantial amount of money to work for them.
Check out more details from the report:
Harrison & Burrowes has supervised the construction and rebuilding of 400 bridges with a workforce of 150 people. Chief Operations Officer Chris DiStefano spoke with "Fox & Friends'" Brian Kilmeade about the company's offer to the students.
"We've been associated with the local BOCES program here, that covers three counties here in upstate New York," DiStefano went on to say, making a reference to the Boards of Cooperative Educational Services program began in 1948 by the state. "And we've been able to take in high school students that are juniors going into their senior year and give them 200 hours worth of work at our main office in Albany here. They get some hands-on experience and there's opportunity for them to come on with us full-time after graduation."
Questar III BOCES matches apprentices with builders and other companies looking for blue-collar workers, the Times Union noted, pointing out that at Harrison & Burrowes, workers can be paid over $35 an hour while heavy equipment operators can take in over $47 an hour.

Asked by Kilmeade whether the traditional stigma attached to those who hadn't attended college was beginning to change, DiStefano answered, "I think in this day and age college isn't for everybody — and with the rising cost of tuition, we can provide a great opportunity for those folks that the path to college might not be the best path for them. When they come on, they can come on at 18 years old, they make a steady wage and have a sustainable career going forward."
He then noted that the individuals who came to work for the company would not end up saddled with massive amounts of student loan debt like so many folks who have opted to go to college.
"We've been in business for 42 years and we've had a lot of folks come on when they're 18 years old; when they walk away they can walk away with a great pension; they've made a lot of money over the years and they don't have that student loan debt that's so prevalent these days," DiStefano remarked.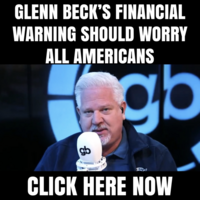 And if that isn't awesome enough, those who work for the company get the wintertime off to "recover and come back fresh in the spring." Yes, these kids work from March through Thanksgiving and then have the rest of the year off, plus a few months of the next one. That's almost three whole months off. How many jobs can you get that much time off?
Mark Johnson of Degraff Bloom Custom Builder explained to the Times Union that this isn't an anti-college type of deal, it's about going with a purpose.
"It's not just, 'Hey, don't go to college.' If you're going to go to college, go to college with a purpose," Johnson explained.
DiStefano then went on to explain how the salaries at the company are determined. The salaries are connected to the prevailing wage rate system that is decided by the Department of Labor, which means that workers could make between $65,000 to $75,000 a year with another $30,000 to $40,000 in their pension.
"Obviously we're a family-owned business, we're going into our second generation; we're trying to develop the next workforce generation to continue our success forward into the next handful of years," he pointed out, going on to add, "It's a challenge to find qualified people, but I think we're taking it very seriously and doing all the things on our end to make a sustainable future for Harrison & Burrowes."