Appearing on Sean Hannity's program for a discussion regarding Biden's border policy, with "border policy" meaning "leaving the border completely open for millions of illegals to walk across" in that case.
But, while most everyone knows at this point that millions of illegal immigrants have crossed the southern border under the Brandon regime, some might not know about the other aspect of Biden's border disaster that could be even more problematic.
That would be the bussing and flying of many illegals all over the US, removing them from the communities they arrived in and dropping them off all over the United States.
Discussing that and how problematic it is, Cruz emphasized that the policy has turned every state into a border state, as the flights and buses have turned communities once insulated from the problem because of distance into places that might as well be frontline communities. In his words:
"And Joe Biden and Kamala Harris, they are the last mile of the human trafficking network, so every city in America, you might think, 'I don't live in Texas, I'm not in the border state.' I promise you, whatever city you are in, whatever state you are in, you are in a border state because Joe Biden is flying illegal immigrants to your state."
And what is it that that means for America? That American communities are going to be plagued by all the problems associated with the vicious drug cartels, from sex slavery to gang involvement. Commenting on that, Cruz said:
"And the teenage boys, they show up, they owe the Mexican drug cartels thousands of dollars, the way they pay it off is they work for the drug cartels. They're in the employ of these criminal cartels. And the girls have it worse.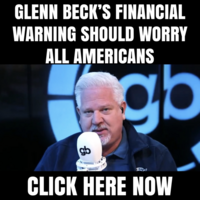 "The girls, horribly, many of them are trapped in sex slavery. And, Sean, think about it for a second. Let's say you're a Honduran little girl, you're 15 years old, you're looking north and imagining life in America, you're imagining life and freedom, and you end up — your parents agree to pay the cartels and you end up six months later working in a brothel trapped, where every day you are in sex slavery trying to pay off your debt.
"It's like an old-school plantation. They charge the girls for the food, for the room, for their board, for the air conditioning, they charge them $30 to cut up an ankle bracelet, and every day, whatever money they make, they charge them again, and so they are just trapped in hell. This is what Joe Biden and the Democrats are doing, you cannot defend it. It's not humane, it's not compassionate. It is horrific and inhumane and evil."
But Brandon's in the basement and Kamala's talking about her pronouns, so they're unconcerned with the living hell they're allowing to enter the US and practically helping spread all across the US.
By: TheAmericanTribune.com, editor of TheAmericanTribune.com. Follow me on Facebook and Subscribe to My Email List