More than 100 Israelis and potentially dozens of foreign nationals are believed to be held captive in the Gaza Strip, four days after Hamas attacked Israel. At least 27 American citizens have been murdered, and an unknown number remain missing.
Initially, one of them was Cindy Flash, 67, from St. Paul, Minnesota. She was a resident of Kfar Aza, a kibbutz in southern Israel near Gaza from which some of the most harrowing and gruesome tales have emerged in recent days. Flash, an American, and her Israeli husband, Igal, were initially presumed to have been taken as hostages after the Hamas attack. But it has now been confirmed by USA Today that Cindy Flash was found dead at the kibbutz that was attacked.
"They are breaking down the safe room door," Flash said in one of her final messages to her daughter Keren, 34. "We need someone to come by the house right now."
This is Minnesota native Cindy Flash and her husband Igal Flash who resided in Isreal were murdered by Hamas. Flash who fought for Palestinian rights was murdered by the same people she was fighting for. Any thoughts? pic.twitter.com/1TCcWxcao8

— Matthew Nichol (@MatthewNichol5) October 14, 2023
Keren characterized her mother, a local college administrator, as having the "sweetest, biggest heart" and as having spent a lifetime advocating for the rights of Palestinians, including those living in Gaza.
She immigrated to Israel decades ago following a college visit during which she fell in love with Israel's system of kibbutzim collectives traditionally centered on agriculture but which have evolved to accommodate a variety of interests, preferences, and enterprises.
"They didn't deserve this," her daughter said Tuesday, adding, "No one deserves this."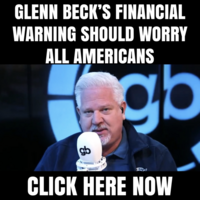 The residence of Cindy and Igal in Kfar Aza was adjacent to the security perimeter that Hamas militants breached on Saturday morning as they launched a land, sea, and air assault on Israel.
It had recently been renovated, which necessitated the couple to leave the kibbutz for a few months.
And according to their daughter, despite their proximity to Gaza, the family has always felt safe and enjoyed the area's verdant vegetation, tranquility, and sense of community.
In fact, the extended Flash family had anticipated an entirely different Saturday.
They had planned a picnic for the family. And later that afternoon, as part of an annual community event, they planned to construct and fly kites on the local soccer field. Possibly, they reasoned, they would indulge in some ice cream and unwind after a week of frantic family and professional obligations. A DJ was scheduled to perform.
Instead, Keren, a Pilates instructor, and her 37-year-old media consultant husband, Avidor Schwartzman, awoke abruptly at 6:30 a.m. to a blaring alarm system and what sounded like the explosion of explosives. They jumped out of bed and raced down the hallway to collect their one-year-old daughter, Saar, along with her bottle, diapers, water, and a small amount of food. Then they confined themselves in a chamber made of reinforced concrete and steel.
"We started losing contact with so many people on various WhatsApp groups," said Keren, who along with Avidor and Saar was eventually rescued by Israeli security services. "We would hear that they were wounded, and then they would just drop off completely."
The Israeli media reported on Tuesday that the decapitated bodies of 40 children and infants were discovered in Kfar Aza. A spokesperson for the Israel Defense Forces described Kfar Aza as a "massacre." The carcasses of both civilians and militants were discovered strewn across the kibbutz. He refused to comment on the executions.
Cindy and Igal sealed themselves in their respective secure rooms simultaneously. As Hamas militants encircled Kfar Aza and began house-to-house manhunting, the noises of bombs progressively gave way to the sounds of automatic gunfire.
Eventually, Hamas came for them.
Get more of Kyle Becker's commentary by subscribing to his new "Relentless Podcast."