President Joe Biden was criticized harshly after asking for a deceased lawmaker to identify themselves in a crowd and it was caught on video. Biden said, "where's Jackie" at an event in Washington. Biden was referring to Indiana's former Republican Rep. Jackie Walorski who passed away tragically in a car accident on August 3, 2022.
WATCH the video:
President Biden seems to forget that Rep. Jackie Walorski (R-IN) died in a car crash in August, seeking her out in the audience:

"Jackie, are you here? Where's Jackie? She must not be here." pic.twitter.com/inzKDHrPK7

— The Recount (@therecount) September 28, 2022
The president was being thankful to multiple members of Congress during an event near the White House, thanking people who put in a bipartisan effort. Biden said: "I want to thank all of you here, including bipartisan elected officials like Representative [Jim] McGovern, Senator [Mike] Braun, Senator [Cory] Booker, Representative Jackie — are you here? Where's Jackie? — I think she was going to be here…. Jackie, are you here? Where's Jackie? She must not be here." Obviously and unfortunately, Jackie was not there, as pointed out by NY Post.
The White House issued a statement about Rep. Jackie Walorski last month, offering kind words and honoring her life and service. It seems as though President Joe Biden was not aware or did not remember as he made the crucial mistake that adds to his list of gaffes and mental mistakes.
Biden is known for making a lot of mistakes and misspeaking. One time President Joe Biden accidentally referred to Vice President Kamala Harris as the "First Lady" when he was talking about her husband, Doug Emhoff.  Biden realized he made a mistake and then self corrected, explaining that he's talking about Kamala's husband, not her or Jill Biden – because Joe Biden would be the husband of the First Lady, who is Jill – not Kamala. Harris is the vice president and Jill Biden is the first lady and Doug is just Kamala's husband.
It's not very difficult to remember, but Joe Biden gaffes sometimes makes mistakes and they get caught on video.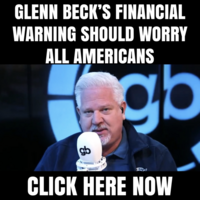 This story syndicated with licensed permission from Frank who writes about political news stories. Follow Frank on Facebook.