After a suspension from The View, Whoopi Goldberg is rumored to be untouchable despite the suspension leading to some terrible ratings this season. Because the ratings fell in her absence, "The View" moderator returned to work with a big smile on her face and rebounded when she returned pretty well. "She's strutting around the place, she's peacocking," one source said.
"The View" lost 283,000 viewers when Goldberg was out, and it turned out to be a season-low in total viewers, among women aged 18-49 and among women aged 25-54. "The View" added 113,000 viewers week-to-week, or 2.3 million viewers, when she came back, which was the biggest week-to-week gain for any daytime broadcast series. Although those numbers were not quite enough to get viewership back to pre-suspension levels, it was still a big boost for the network, said report.
"With Whoopi out from the show on suspension, the ratings dropped to the lowest in total viewers and key demos of the season. At the end of the day, TV is a business. The only thing that really matters is ratings," an insider said.
Even after she apologized on air, Goldberg was telling coworkers she was going to "quit" the show after ABC News suspended her over controversial comments she made about the Holocaust. But her anger became joy after the ratings "proved" to her bosses "how valuable she is."
"We're going to keep having tough conversations. In part, because that's what we've been hired to do," said Goldberg after she came back to the show.
"It turns out that getting kicked off the show was the best thing that happened to her – now she is more powerful than ever and has the receipts to prove it," a source said.
Goldberg nets between $5 million to $8 million a year, and this may help her to get an even richer contract.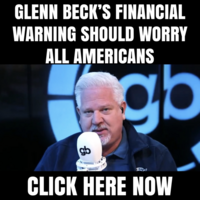 "Whoopi is untouchable. She's the queen bee," the source said.
This story syndicated with permission from Byberry News and Politics