Co-host of 'The View' Whoopi Goldberg freaked out over Democrat House Speaker Nancy Pelosi getting barred from receiving communion in California.
Whoopi said: "The archbishop of San Francisco is calling for speaker Nancy Pelosi to be denied receiving Communion because of her pro-choice stance … this is not your job, dude. That is not up to you to make that decision."
PELOSI BARRED FROM COMMUNION OVER ABORTION STANCE: #TheView panel weighs in after the Archbishop of San Francisco said he will no longer allow House Speaker Nancy Pelosi to receive Communion because of her position on abortion rights. https://t.co/bYsdguVufo pic.twitter.com/SMKtthSL7R

— The View (@TheView) May 23, 2022
What happened to spark Whoopi Goldberg's unhinged response?
Democrat House Speaker Nancy Pelosi was barred from receiving Holy Communion by San Francisco Archbishop Salvatore Cordileone. He stated this was due to Pelosi's opinion on abortion, which highlights the battle between the Catholic Church and liberal Democrats who support abortion.
Cordileone wrote to Pelosi, saying she should not appear or present herself for Holy Communion during Mass and that no priests will give her communion if she tries, per a report.
"A Catholic legislator who supports procured abortion, after knowing the teaching of the Church, commits a manifestly grave sin which is a cause of most serious scandal to others.  Therefore, universal Church law provides that such persons 'are not to be admitted to Holy Communion,'" he says in the letter.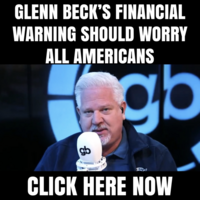 The Catechism of the Catholic Church is unambiguous on the question of abortion, both in procuring one and assisting in the practice: "Since the first century the Church has affirmed the moral evil of every procured abortion," the catechism says. "This teaching has not changed and remains unchangeable."
"Direct abortion, that is to say, abortion willed either as an end or a means, is gravely contrary to the moral law," it says, before calling abortion and infanticide "abominable crimes."
It also declares that "Formal cooperation in an abortion constitutes a grave offense. The Church attaches the canonical penalty of excommunication to this crime against human life."
It's unclear if Nancy Pelosi will try to get communion anyway, or if she will just sit around eating expensive ice cream and making videos in front of her fancy refrigerator that is bigger than most of the constituents she represents.
Nancy Pelosi was recently called out for being a hypocrite and it was all on video.
Fox News contributor Sara Carter blasted Nancy Pelosi for slamming the FAA for capitol plane scare on 'The Next Revolution.'
What happened?
Democrat House Speaker Nancy Pelosi slammed the Federal Aviation Administration for a plane scare that set off a drastic evacuation of the U.S. Capitol last week. Pelosi suggested the FAA was to blame for not telling anyone at the Capitol about the US Army plane that would fly in restricted airspace near the Capitol.
The plane was carrying parachute jumpers who were part of a demonstration for the baseball game over at Nationals Park.
Pelosi said in a statement released by her office: "The Federal Aviation Administration's apparent failure to notify Capitol Police of the pre-planned flyover Nationals Stadium is outrageous and inexcusable. The unnecessary panic caused by this apparent negligence was particularly harmful for Members, staff and institutional workers still grappling with the trauma of the attack on their workplace on January 6th," according to ABC News.
The FAA apologized for the breakdown in communication, as reported.
"We deeply regret that we contributed to a precautionary evacuation of the Capitol complex and apologize for the disruption and fear experienced by those who work there," the agency said in a statement late Friday. The FAA said it is "taking immediate steps to ensure that we always coordinate well in advance with other agencies to avoid confusion," and values its partnership with the Capitol Police.