If there's one person who's probably not oppressed, it's an actor and TV host who manages to rake in the big bucks for making ridiculous comments on air while sitting around with her fellow clucking hens.
Yet, predictably, that's exactly what she did on Halloween, appearing for "The View" dressed up as a character, June Osborne, from The Handmaid's Tale complete with the (in)famous white bonnet and red cloak. Because Whoopi the TV personality is oppressed now, apparently.
And that wasn't all. The red cloak also had "my body, my morals, my life, my choice, not yours" written on the back of it, and she walked into "The View" with others dressed in a similar fashion. She was, of course, greeted with applause for her costume.
YahooEntertainment, commenting on why Whoopi appeared dressed like that, other than just wanting to "send a message" to…people who disagree with her politically, or something, noted that:
The theme of this year's holiday episode was "iconic TV characters," with each host dressing up as a character they love from throughout the decades. Sunny Hostin dressed as the queen from "Bridgerton," Alyssa Farah Griffin showed up as Carrie Bradshaw from "Sex and the City," host Joy Behar appeared as Peggy Bundy from "Married With Children," Ana Navarro dressed as Charo from "The Love Boat" and Sara Haines arrived as Catherine O'Hara's character Moira Rose from "Schitt's Creek."
Whoopi apparently decided she wanted to do the Handmaid's Tale sayingcostume after an actor for the show came on "The View" back in June, with the senior producer for "The View" :
"But when Elisabeth was on, Goldberg loved her so much that she walked off set and said, 'I want to do Handmaid's Tale.' And from there, we just started building."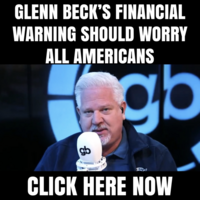 Yahoo also noted that Whoopi has been on a tear about abortion recently, getting into a fight with conservative commentator Dana Loesch over Loesch's views on abortion, saying:
"First of all, ma'am, there's a lot of women who find themselves in the position of having to have an abortion. How dare you call them skanks. And I believe the whole point is that Walker is saying, 'I believe that this is murder, I believe that — ' and has paid, supposedly, for women to have abortions. That's the point. If we're gonna have these discussions, please stick to them, and not go off calling people names."
And while Goldberg made her costume all about abortion, co-host made hers about race, saying:
"I love Bridgerton, I love the duke especially, and the queen's character and she's actually based on a historically accurate figure, Queen Charlotte, who is biracial. And I just thought, what better way to homage to that queen then to be, you know, try to duplicate it."
By: TheAmericanTribune.com, editor of TheAmericanTribune.com. Follow me on Facebook and Subscribe to My Email List