Kari Lake, the Trump-backed GOP contender in the Arizona gubernatorial race, just found a way to press her opponent Katie Hobbs, in public. The problem for Kari so far has been that Hobbs refuses to debate her.
So, tired of challenging Hobbs to a debate and having Hobbs refuse to go along with it, Lake thought up a hilarious stunt. She sat in the front row during a town hall in which Hobbs was supposed to speak first, sitting directly in Hobbs' line of site to throw her off balance.
News on that comes from NBC, which reported that:
Democrat Katie Hobbs won't debate her opponent in Arizona's race for governor, yet Republican Kari Lake tried to make it happen at a candidate town hall that organizers say she disrupted.
Under the agreed-upon rules for the pre-recorded event, which was taped Monday and airs at 7 p.m. Saturday Arizona time, the candidates were not supposed to be onstage at the same time and Hobbs was supposed to go first.
But a problem arose before Hobbs even took the stage: Lake was sitting in the front row, in the direct line of sight of where her opponent would sit.
As a crowd of more than 200 watched, organizers said Lake was supposed to be in a holding room under the rules, a copy of which they refused to provide to NBC News. Lake protested, saying she was unaware of that rule and said Hobbs should come out and debate her. Hobbs didn't.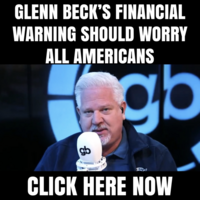 Hilarious! A simple stunt on Lake's part that did no harm yet showed just how frightened Hobbs is of having to debate her and fight a public battle with her, something that might give fence-sitting voters pause come the November election. Who wants to vote for a coward that can't even defend her political viewpoints?
Such is what Joe Garcia, the executive director of voter outreach for a group called Chicanos Por La Causa Action Fund, a group that co-sponsored the event, said. He, commenting on what Lake did and what it showed about Hobbs, said:
"Kari Lake brought along a Mexican telenovela star and she brought the drama. It was like a telenovela. "She rattled her opponent. She was big, brash, and very larger than life, Trump-esque. Anyone who thinks she was there to follow all the rules doesn't know Kari Lake."
Garcia then continued, noting that the stunt worked for Lake because Hobbs didn't account for herself well, instead hiding from confrontation and having to stand up for her political beliefs. She could have come out and fought, something that could have made Lake look boorish for refusing to allow the town hall to proceed as scheduled, but she didn't. Instead, Hobbs hid from the confrontation and the political fight and so Lake looked powerful and Hobbs looked weak.
It's no wonder Trump backed Kari Lake. Like him, she knows how to make a scene in a way that works to her advantage!
By: TheAmericanTribune.com