Teachers from a Wisconsin school are being banned from displaying Black Lives Matter and pride flags in their classrooms, as the Wisconsin school board voted, saying such displays are political messaging. They want to ban political and religious attire, and the BLM and pride are included in their guidelines.
To include prohibitions on the display of Black Lives Matter and pride flags, the board of the Kettle Moraine School District in southeastern Wisconsin voted last week to affirm district Superintendent Stephen Plum's decision to interpret the district's ban on political messaging in classrooms, with only one member opposing.
Prohibitions on flags and displays typically associated with left-wing causes are not only included in the ban. Pro-police flags such as a Blue Lives Matter or "back the badge" flag would run afoul of the policy too, if any teacher or staffer wants it in their classroom, said Washington Examiner.
According to FOX 6 Milwaukee, Plum said that "teachers and administration will not have political flags or religious messaging in their classroom or on their person." Historically speaking, teachers are generally expected to keep their political, religious, and personal views out of the classroom while providing students with a neutral learning environment that provides facts and promotes critical thinking. School districts had to put policies in place because some teachers were not able to keep their personal lives OUT of the classroom.
The organization is looking into the policy, an attorney for the Wisconsin chapter of the American Civil Liberties Union said in a statement to the Wisconsin outlet. Christine Donahoe, the ACLU attorney said: "If you have a policy that says 'nothing political,' does that mean you can't have a sign up that says, 'Support our Troops,' or 'Believe Women' or 'Save the Planet?' By some people's definitions, all of those things are political."
The policy was discussed by a significant crowd who attended the board meeting. Claiming that pride and BLM flags are not political statements, the majority of speakers during the meeting's one-hour public comment period reportedly expressed opposition to the policy, per a report on Audacy.
One student said: "Pride flags are not me taking a political stance, they are a statement saying I accept myself and others."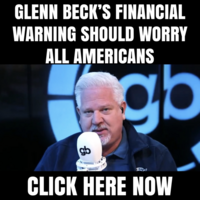 Education has been a huge issue for Florida's Republican Governor, Ron DeSantis, who's pushing to get more "real history" and civics into curriculum while eradicating anything considered to be 'woke.'
Gov. Ron DeSantis boasted about his civics initiative on July 7th following complaints that a new teacher training program is driven ideologically by strong "Christian fundamentalist" overtones. Teachers who took the civics training this month told the Miami Herald that it "was very biased" and sought to "propagate particular viewpoints."
One slide used by the trainers says it is a "misconception" that "the founders wanted a strict separation of church and state." Teachers also questioned how the instructors have framed the history of slavery in the United States and how they have highlighted a conservative legal theory to interpret the U.S. Constitution.
The program for teacher training was developed with contributions from groups such as Hillsdale College, a private Christian school. "There was this Christian nationalism philosophy that was just baked into everything that was there," Richard Judd, a social studies teacher at Nova High School, told the Herald.
On July 7th, DeSantis addressed a press conference in Sanford, where he said the state was "unabashedly promoting civics and history that is accurate and that is not trying to push an ideological agenda." "You're learning the real history, you're learning the real facts, but it's not going to be done in a way that's trying to indoctrinate students with whatever modern agenda that somebody may have," he added.
This story syndicated with licensed permission from Frank who writes about daily news and politics. Follow Frank on Facebook and Twitter