A special prosecutor appointed to handle the investigation of Donald Trump has a record that may hurt the morale of many Trump supporters.
American prosecutor Jack Smith was appointed by the United States Justice Department to investigate Donald Trump and his record completely shows why the swamp-infested DOJ would pick him.
In fact, if Smith's prosecution proves successful, Donald Trump would not be the first President that he has prosecuted. Smith previously prosecuted a former President in Kosovo, a small country in Eastern Europe riddled with corruption yet somehow he ended up winning that prosecution against all odds.
It seems as if the leftist elites of DC have attempted to assemble a dream team to take out Donald Trump's chances of a successful presidential campaign in 2024.
"It's not like this is his first rodeo," said David Schwendiman told Yahoo News. That source went on to detail Smith's success in the Eastern European country claiming: "It has huge political consequences. It takes bravery. Jack's got to decide whether he's going to indict a former president of the United States. But he did the same thing when it came to Hashim Thaçi."
Many democrats believe that Smith's success over an ACTUAL bad guy in Kosovo who to this day is still locked up could lead them to victory when ti comes to prosecuting Donald Trump.
Jack Smith was appointed to handle the Kosovo President Hashim Thaçi after the President was accused of using murder, rape and mass ethnic cleansing as a tactic of war in the region.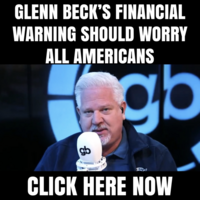 Obviously, these charges are far more sever than anything Donald Trump has been accused of yet the Dems are throwing everything they got at the wall.
Smith and his role as prosecutor has become somewhat of a ruthless legal legend and many claim that he is gifted in the art of prosecuting.
"When Jack came in, he really just made a full-court press to get these witnesses that had contributed to the process earlier to come onboard again. He was pushing his prosecutors to get these witnesses back into the fold," Clint Williamson, a prosecutor who worked in the same region as Smith told the Daily Beast.
Despite Smith's "talent" for prosecution, he's been known to bend the rules a little bit to make sure his goal is accomplished.
In 2020, Smith had indicted the Kosovo President months before announcing their course of action. Instead of being transparent about the process, Smith waited until the President of Kosovo was on a plane to meet with Donald Trump over diplomacy.
Some call this move extremely calculated, not to mention it is also an early preview of just how much this guy wants Donald Trump to look bad.
In another instance of malpractice, Smith and his team presumptively 'by accident' released a list of documents that identified witnesses of their investigation to a war veterans office in Kosovo endangering all of those are who appear on the list.
No matter what happens in the prosecution, the left has stacked quite the ruthless captain to helm the ship of their attack on Donald Trump. The potential prosecution is sure to be a bloodbath on both sides where no one comes out the winner; especially not America…