Democrats have been absolutely blood thirsty for the prosecution of Donald Trump but some Senate Democrats are now fearing the potential ramifications that they could face politically if the prosecution comes to fruition…
In fact, some Senate Democrats are not even backing the legal charges against Trump that the House January 6th Committee recommended just this past week.
As some House members attempt to go full steam ahead on indicting former President Donald Trump some Senate Democrats are not very pleased with the precedent that House Democrats are attempt to set, according to The Hill.
"I think you should be careful about prosecuting former presidents. I think it's OK to have a high bar when it comes to bringing charges against former chief executives. If there's clear and convincing evidence then the Justice Department should proceed, but they should be pretty careful about doing so," Senate Democrat Chris Murphy of Connecticut said.
Even former Vice President pick for Hillary Clinton, Senator Tim Kaine weighed his 'pros and cons' to carrying out such a historical and severe legal action.
"I don't tell prosecutors what to do, but I think the evidence that has been laid out is very compelling," Kaine said before adding that the political consequences could be damning.
"It is a very realistic concern, so there's a risk," Kaine added. "But there's also a risk of allowing bad behavior to go unpunished.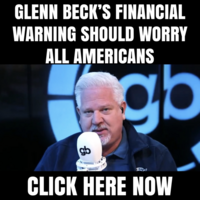 "When there's bad behavior and there's no consequence it tends to encourage more bad behavior … In addition to just looking at the evidence, you have to weigh both of those," Kaine said attempting to play both sides of the aisle in his statement.
Dick Durbin, an incredibly notable Democrat (who has jurisdiction over the DOJ) in the Senate left the final call up to Joe Biden's Attorney General Merrick Garland. Garland who is hardly impartial infamously gave the thumbs up to raiding Donald Trump's estate in Mar-a-Lago.
"There's risk on both sides. What [Trump] would do in reaction to it, I can't tell you," Durbin said in his own statement.
Donald Trump has raised eyebrows with his comments on how his base would receive a potential indictment claiming that America would take great issue if it did end up coming to indictment. Donald Trump has been completely open about what is going on calling Democrats role in the justice department "Kangaroo Court."
Democrat Senator Richard Blumenthal also shared his opinion on the subject saying that the "recommendation of the committee is a referral" and therefore "doesn't dictate what the Department of Justice can do."
"There's a totally different standard for a referral and a prosecution … I think the referral is based on compelling, powerful evidence of culpability, but the Department of Justice will have to make its own decision," Blumenthal went on to say.
This is the latest regarding the potential prosecution of Donald Trump, check back to receive more updates on ways the Democrats are targeting the former President.
To see the sketchy prosecutor that Democrats appointed to legally attack Donald Trump, CLICK HERE. It could be problematic in this case…