According to a recent report on US military strength and the challenges it faces that Fox News obtained, Team Biden's extensive DEI initiatives and focus on some elements of elements of critical race theory and gender identity within the military have significantly weakened the U.S. military, putting our national security at risk.
Fox News, reporting on the study and report, claims that the report states:
The United States and the world are better off because of these brave men and women. Unfortunately, President Joe Biden and his administration are weakening America's warfighters through a sustained assault fueled by woke virtue signaling.
"Our military's singular purpose is to 'provide for the common defense' of our nation. It cannot be turned into a left-wing social experiment. It cannot be used as a cudgel against America itself. And it cannot be paralyzed by fear of offending the sensibilities of Ivy League faculty lounges or progressive pundits.
"The world is a dangerous place, and the Biden administration's insanity is eroding our greatest source of security in it."
The report then goes on to rip into various "woke" policies of the military, including CRT in the service academies and the military's allowance of gender reassignment surgeries.
Introducing the service academy problem, for example, the authors claim that "The Biden Administration wants to indoctrinate a new generation of military leadership at the U.S. Service Academies with Critical Race Theory (CRT)." They then go on to give examples that they argue prove that claim, such as "An admiral told midshipmen at the Naval Academy that they need to read How to Be an Antiracist – a book that teaches that "the only remedy to past discrimination is present discrimination," that capitalism is racist, and that people by virtue of their race are inherently oppressive or privileged while others are inherently victimized or oppressed."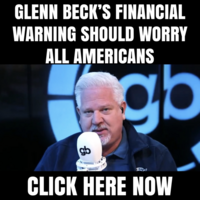 In another example of how CRT and DEI are weakening the military, the authors highlight its deleterious effects on SOCOM, the tip of the warfighting spear, saying:
In the first lines of SOCOM's 2021 Diversity and Inclusion Strategic Plan, Chief Master Sergeant Smith and General Clarke write that "diversity and inclusion are operational imperatives." The plan
goes on to say that "leaders must integrate diversity and inclusion efforts into unit goals, mission objectives, talent management initiatives, and operational priorities for a successful implementation." The plan also notes that SOCOM will implement a "Joint Special Operations University Diversity and
Inclusion Curriculum" to emphasize what makes "diversity in [Special Operations Forces] an operational imperative."
The only goal of our Special Forces should be effectiveness. Every other consideration must be subordinate to and in service of that end. Diversity can indeed contribute to that goal; our nation
is at its best when everyone is able to bring his or her talents to bear on an objective without discrimination. But forcing our military to engage in DEI trainings encourages supporting and
advancing people on criteria other than competence and ability to carry out a mission.
Writing on the gender reassignment surgery issue, the authors say:
Our military has – or at least, historically has had – rigorous and robust medical requirements and restrictions on who can and cannot serve. It is just common sense that those who may be on the front line need to be incredibly fit and cannot afford to be hampered by an extended absence of prescription medicine.

[…]

People cannot even enlist with Invisalign or braces until they are removed. And yet, today's woke military is now proudly promoting and celebrating sex reassignment procedures, which can have months-long recovery periods, with complete recovery taking "up to one year" for some procedures.
Senator Marco Rubio of Florida, who coauthored the report with Rep. Chip Roy of Texas, discussed the report and its findings with Fox News Digitial, saying:
"Rather than making the case for American greatness and protecting our nation, the military is parroting woke nonsense. It's dumb, it doesn't work, and it's dangerous. We need to spend more time thinking about how to counter Chinese aircraft carriers and less time thinking about pronouns."
By: TheAmericanTribune.com, editor of TheAmericanTribune.com. Follow me on Facebook and Subscribe to My Email List