The Little Mermaid trailer got over 1.5 million dislikes, which is rather unexpected. Many think that Disney's version of the iconic cartoon got such a negative response from the audience because of Halle Bailey's racist backlash on Twitter, all because she was picked for the leading role.
It all led to YouTube's decision to disable the dislike button, but up to that point, the trailer already got a staggering number of dislikes. Parents from all over the world shared adorable videos of their young children staring in awe as the trailer played. For many, the film was an exciting first glimpse at the live-action adaptation of the classic Disney princess story.
A bitter surge of racial criticism over Disney's choice to hire a black woman in the lead role has emerged amid the enthusiasm and admiration around the film.
In the popular Disney princess movie The Little Mermaid, grown-ish actress Halle, 22, from Los Angeles, California, plays the iconic character of Ariel. Many said that the princess just doesn't seem to be underwater, and several critics have blasted Disney for their aesthetics, while others have criticized Halle and the director Rob Marshall for choosing the star. There was no shortage of criticism when Disney revealed that Halle would portray the mermaid Ariel in the remake.
Many of the internet criticisms have a racist undertone, with trolls attacking Disney and its new star over the choice to cast a black woman as the mythical character, who has typically been portrayed as white in earlier works of popular culture, including Disney's well-known 1989 animated feature, according to Daily Mail.
The hashtag #NotmyAriel has been used by trolls on Twitter to convey racist remarks, and Disney's decision to cast a black woman in the movie has been dubbed as being "woke."
One hateful tweet said: 'If Disney wants more diversity, they should have create another character… Before respecting all the other ethnicities and cultures, shouldn't they at least be respectful to the origin ??? #notmyariel.' Other users said that 'race swapping is not okay' and that the remake was 'a waste of money.'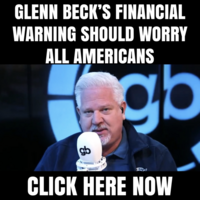 Halle commented on the racist criticism: 'The fact that now it's getting to be played by me, a person who looks like me, woman of color, I'm just like, wow, I'm so grateful for what it will do for all the other little black and brown boys and girls who will see themselves in me. Because I know if I had seen myself when I was younger, I think my whole perspective would've changed.'
She also mentioned how her grandparents supported her through the trolling by sharing their own stories of racism and discrimination. 'It was an inspiring and beautiful thing to hear their words of encouragement, telling me, "You don't understand what this is doing for us, for our community, for all the little Black and brown girls who are going to see themselves in you",' she explained.
The trailer's ending specified May 2023 as the release date, but seems like it could be a major failure already.
This story syndicated with licensed permission from Frank who writes about entertainment news articles. Follow Frank on Facebook