Woody Harrelson is an old-school lib. That means he doesn't care much for Big Pharma bullying Americans around.
On Saturday Night Live, there was a rare moment of hilarity when Woody Harrelson made all of the unquestioning supporters of 'the current thing' feel extremely uncomfortable. Watch:
Woody Harrelson hosted Saturday Night Live and used his opening monologue to criticize Big Pharma's response to COVID-19:

"The biggest drug cartels in the world get together and buy up all the media and all the politicians and force all the people in the world to stay locked in… https://t.co/3elrFv53GW pic.twitter.com/i0PfNrlcGd

— kanekoa.substack.com (@KanekoaTheGreat) February 26, 2023
"Okay, so the movie goes like this," he began.
"The biggest drug cartels in the world get together and buy up all the media and all the politicians and force all the people in the world to stay locked in their homes, and people can only come out if they take the cartel's drugs and keep taking them over and over."
"I threw the script away. I mean, who is going to believe that crazy idea?" he joked.
You could hear a pin drop. It was glorious.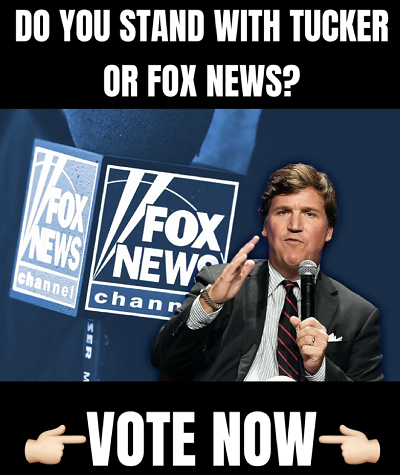 But the Big Pharma shills in the media were not going to let that joke slide. They had already put a media 'hit' out on Harrelson and labeled him the dreaded 'conspiracy theorist.'
Yes, a 'conspiracy theorist.' RIP Woody Harrelson's mentions.
The Rolling Groans launched a tirade against the actor for daring to question Covid orthdoxy. He was labeled an 'anti-vaxxer' for questioning the Covid shot mandates.
And so, during his rambling SNL monologue Saturday night, an apparently under the influence Harrelson continued along these lines. After a winding story about smoking weed — shouting-out his pot shop in West Hollywood, The Woods, and claiming his manager, Jeremy, transported weed from the LA shop to New York for him — Harrelson went into a spiel about the pandemic.

The self-proclaimed "anarchist" joked about a supposed movie script, a clear metaphor for the pandemic…
This may be the first time I've ever seen a left-wing publication deride someone as an "anarchist." But the times, they are a'changin.
Here was "Variety," which showed a lack of variety while attacking the comedic actor.
Woody Harrelson is under fire for referencing his controversial stance on vaccination and the COVID-19 pandemic in his opening monologue of the Feb. 25 episode of "Saturday Night Live."

The actor, who took to the stage for his fifth time as "SNL" host, proceeded to ramble off a story that all hinged around the "craziest script" he's ever read.
The Daily Least had its own thoroughly unoriginal shot at the actor.
It was Woody Harrelson's fifth time hosting Saturday Night Live this week, a distinction that often comes with a star-studded induction into the coveted Five-Timers Club. Instead, the actor used his time on stage to ramble incoherently for several minutes until ultimately delivering a not-so-coded anti-COVID vaccine message to the millions of viewers at home.
The Independent was no more independent in its reaction to the Harrelson bit.
Woody Harrelson has caused controversy by making an anti-vax joke during his opening monologue on Saturday Night Live.

Appearing on last night's episode (25 February), the True Detective star, 61, told a long and rambling story about the "craziest script" he's ever read.

He took about six minutes to get to the punchline, after getting distracted talking about smoking weed, his love of drinking and what kind of tree he was sitting against when he read the script.
It's almost like these media hits were ordered by Big Pharma. Now, why would Harrelson believe in such 'conspiracies'?
Well, this is totally normal and not at all a conflict of interest pic.twitter.com/4MKm0VozBC

— Whitney Webb (@_whitneywebb) October 19, 2021
It's not like Pfizer and the U.S. government itself paid billions of dollars to hundreds of media companies to promote Big Pharma's products or anything.