The Ohio Supreme Court, following a 5-2 vote, has taken action against a Democrat, municipal judge for "unprecedented" behavior that included such activities as lies, wearing inappropriate clothes such as tank tops to court, and even falsifying court documents.
That judge, Cleveland Municipal Court Judge Pinkey Carr, was both removed from the bench and indefintely stripped of her law license on Tuesday thanks to that behavior.
Cleveland.com added some color and detail about Carr's inappropriate behavior in the courtroom, reporting that:
The investigation into Carr began at the outset of the coronavirus pandemic, when she held in-person hearings on March 16 and 17, despite an order from the court's Administrative Judge Michelle Earley declaring that all such hearings would be postponed.
Carr, who mocked an attorney who admitted to being nervous about being in the courtroom, issued arrest warrants for more than a dozen people who didn't show up.
[…]The examination found that Carr was jailing people in an effort to compel them to pay fines to make more money for the court. It also revealed that Carr once ordered a woman to spend 15 days in jail because the woman rolled her eyes and made disparaging remarks about Carr's courtroom during a hearing. Carr berated the woman, held a contempt hearing, which she failed to recuse herself from, and mischaracterized her actions as a basis to send her to jail, the court found.
She negotiated plea deals with defendants on behalf of city prosecutors who were not present and then falsified journal entries that said prosecutors were involved — an act that the court's majority said in its opinion could amount to the crime of falsification.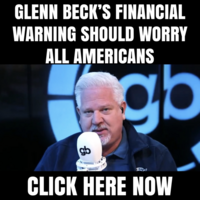 In another article written before the Supreme Court's opinion, Cleveland.com reported that:
A state disciplinary attorney issued a 118-page complaint against a Cleveland Municipal Court judge who, in spring 2020, ignored a directive to stop holding hearings because of the pandemic.
The new complaint filed Friday against Judge Pinkey Carr says she routinely flouted court rules and antagonized defendants, lawyers and court staff from the bench. It accuses the former city and county prosecutor of making inappropriate jokes about fictional strip clubs and says she issued arrest warrants for people who did not show up to court hearings that she scheduled without telling them.
[…] The sweeping complaint comes as Carr is already facing disciplinary proceedings for violating an administrative order limiting court hearings due to the coronavirus. She also made false statements to a TV station and another judge denying that she issued warrants for people who did not show up for hearings after the court announced it was postponing them.
Apparently, Carr was so egregiously dressed in one hearing, wearing workout clothes with no robe, that a party to the hearing asked if the judge was going to show up.
The Supreme Court of Ohio's opinion noted both Carr's unconscionable, "unprecedented" behavior and that major action was needed to punish her for it, saying:
"Carr's unprecedented misconduct involved more than 100 stipulated incidents that occurred over a period of approximately two years and encompassed repeated acts of dishonesty; the blatant and systematic disregard of due process, the law, court orders, and local rules; the disrespectful treatment of court staff and litigants; and the abuse of capias warrants and the court's contempt power. That misconduct warrants an indefinite suspension from the practice of law."
The two justices that dissented did so because, though they agreed with the majority's finding, they disagreed with the sentence and would not have exceeded a proposed two-year suspension.
By: TheAmericanTribune.com