Rep. Ro Khanna of California, a Democrat, absolutely thrashed Biden over the news of his sale of oil from the American strategic reserve, a reserve of oil meant only to be used for crises such as, for example, a war with China, to the Red Chinese.
Specifically, Biden is accused of selling national reserve oil to Sinopec, a CCP energy company that is tied to Hunter Biden, as the Federalist reported, saying:
"The Biden administration sold roughly one million barrels from the Strategic Petroleum Reserve to a Chinese state-controlled gas giant that continues to purchase Russian oil, a move the Energy Department said would 'support American consumers' and combat 'Putin's price hike,'" the Beacon's Collin Anderson reported. "Biden's Energy Department in April announced the sale of 950,000 Strategic Petroleum Reserve barrels to Unipec, the trading arm of the China Petrochemical Corporation. That company, which is commonly known as Sinopec, is wholly owned by the Chinese government."
Sinopec is also tied to Hunter Biden, whose private equity firm, BHR Partners, bought a $1.7 billion stake in the company seven years ago.
And while Biden might have thought, for whatever reason, that that's a great idea, Rep. Khanna didn't. He ripped Biden for selling the oil to Red China and allowing so many million barrels to be exported to anyone. Speaking on that, Rep. Khanna said:
Well, two things, one, we do need to increase, short-term, the refining capacity. … But second, we're exporting 3.44 million barrels of oil every day. Sen. Jack Reed (D-RI) and I, months ago, said that we should temporarily ban the export of this oil. I don't understand why we're allowing the oil to be exported to countries like China when we need it here in the United States."
Indeed. It makes no sense at all. Yet it's exactly what the senile POTUS is doing, probably because his brain is a potato.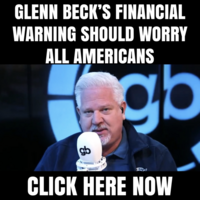 In any case, Khanna then went on to blast Biden again for exporting oil to an enemy nation, noting that while perhaps an exception could be made when dealing with our NATO allies, generally we shouldn't be sending oil abroad, particularly at a time when prices are so high. Speaking on that, Khanna said:
"I think the bigger issue is that we're allowing the export of our oil. I don't get that, why a country that has a shortage right now of oil is allowing 3.44 million barrels every day to be sold outside. Before 2015, that was not allowed. And if you stop that, you would have a dramatic decrease in price.
"if you want to exempt some of our European allies, I understand that. But certainly, we don't — we shouldn't be selling oil to China or countries that aren't directly threatened by Putin's war, and I don't understand why we're continuing to do that."
Khanna also proposed a solution, at least in the long term: buying up oil when it dips in price to fill the national reserve and then selling that as necessary in the future. Speaking on that, he said:
"I don't understand why we aren't having a ban on exports, and I think we have to be more aggressive. I called for buying at the dips and then selling it back to the American public at a low price. I realized then that, a few days later, Warren Buffett, he's buying at the dips. Except, he's not selling it back to the American public. But I do think we have to be doing more. Look, people in my district, they're talking to me about gas prices, about higher food prices, they're talking to me about the airlines getting canceled, I mean, people are not being able to get places. So, those are the issues, front and center. I guess when you're a member of Congress, you're in coffee shops, you meet folks, that's what's on people's minds, and we have to make that the priority."
By: TheAmericanTribune.com, editor of TheAmericanTribune.com. Follow me on Facebook and Subscribe to My Email List