Late on Monday the 14th of November, the Mainstream Media sources called the Arizona gubernatorial race for Katie Hobbs, the Democrat candidate, saying that Hobbs had a lead that Lake almost certainly wouldn't surmount even as the remaining ballots were counted.
The AP, for example, explained its decision to call the race for Hobbs by saying:
The Associated Press called the Arizona governor's race for Democrat Katie Hobbs on Monday after the latest round of vote releases gave her a lead that AP determined she would not relinquish.
The AP concluded that, even though Republican Kari Lake had been posting increasingly larger margins in vote updates from Maricopa County, she was not gaining a big enough share to overtake Hobbs, and was running out of remaining votes.
At the time the AP called the race for Hobbs, there were over 40,000 ballots left to count and Lake had been winning a majority of the late-arriving Maricopa ballots, though not by a wide enough margin, the AP maintained, to make up for Hobbs' lead.
Well, Kari Lake isn't giving up, nor is she conceding the race and surrendering to Hobbs.
Such is what the founder of The Western Journal, Floyd Brown, tweeted out, saying: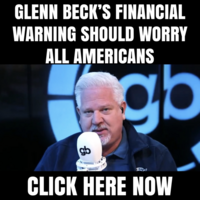 Spent hours last night working with Lake team on a continuing war for Arizona. She will not go quietly into the night. She intends to stand and fight. She knew when she entered this race that it would be tough. Her opponents lack her courage. She is fighting for us. @KariLake
Responding to Mr. Brown's tweet, many people on Twitter called on Lake to keep fighting and even counter-attack.
One commenter, for instance, called on Lake to demand a forensic audit of the election, saying (fact-checkers: this is just a reflection of what people are saying, not a a claim one way or the other about the legality or validity of the Arizona election or any other):
What Miss Lake needs to do is file a lawsuit for a forensic audit of the election. There is no way that Katie Hobbs or Mark Kelly won their elections lawfully and legally. Any vote that is not a lawful legal vote from a citizen over 18 should be tossed out.
Another pushed back on the idea that people are "rejecting MAGA", saying:
People are not rejecting MAGA. Who could reject making America great, but a commie. At this point, 216 GOP candidates that Trump endorsed won their races Tuesday night, with 19 losing to the Democrat candidate.
Relatedly, political commentator Tim Pool called on Arizonians to start protesting, saying:
Everyone in Arizona who voted for Kari Lake should peacefully protest over the voting machine failures on election day
Others, however, doubted that Lake's continuing the fight would change anything. One commenter, for example, said:
She would probably get more sympathy (and a Vaseline endorsement) if she conceded. Would put her in a better position in the party. But, it's her right to challenge and pay for a recount but it's not going to change anything. Hobbs will be certified regardless.