During an interview with John Catsimatidis, the host of the "Cats at Night" program, former president Donald Trump ripped into the Biden Administration for the chaos at the border and mass migration of millions of illegals into America under Joe Biden's watch, firmly pinning the blame on the current regime for both the tidal wave of humanity and massive flow of illegal narcotics.
Speaking on that, former President Trump said:
"They opened up the border, day one, they opened up the border."
"Through open borders come drugs… and the drugs have never been as bad as they are now."
It was then that Trump told Catsimatidis that the only way to stop the flow of drugs will be to start executing drug dealers like other nations do, saying:
"The only way you're gonna stop the drugs… is death penalty for drug dealers. Drug dealers kill 500 people during their lives."
He connected that idea with the counter-drug strategies of East Asian nations like China and Singapore, both of which deal with drug dealers far more harshly than the US does, saying "They have the death penalty, they have no drug problem."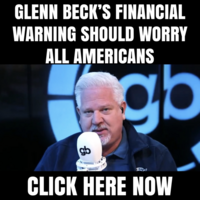 Continuing on that point, Trump claimed that, without a death penalty for the drug dealers "it's just a game of blue ribbon committees."
Trump didn't seem gleeful about the idea, saying "I hate to say it," in an obvious attempt to make the execution idea an unfortunate necessity rather than an option he's gleefully grabbing at.
This isn't the first time that Trump has called for the death penalty for drug dealers. He did so as well this past summer during a speech about pushing down crime given at the America First Policy Institute, saying:
"The penalties should be very, very severe. If you look at countries throughout the world, the ones that don't have a drug problem are ones that institute a very quick trial death penalty sentence for drug dealers.
"It sounds horrible, doesn't it? But you know what? That's the ones that don't have any problem. It doesn't take 15 years in court. It goes quickly, and you absolutely — you execute a drug dealer, and you'll save 500 lives.
"It's terrible to say, but you take a look at every country in this world that doesn't have a problem with drugs, they have a very strong death penalty for people that sell drugs."
He also did so during a more recent rally in Pennsylvania, saying that the death penalty for drug dealers would "reduce drug distribution in our country on day one by 75%" and "save millions of lives." He also said, during that speech:
"Every drug dealer is responsible and that doesn't include what they've done to families of people that haven't died, but families that are just devastated by what happened to their children and to themselves."
"We would solve that problem so fast and I'm calling on Republicans and Democrats immediately to institute, to get to Washington and institute the death penalty for drug dealers. You will no longer have a problem."
By: TheAmericanTribune.com