Howard Stern, the longtime bad boy shock jock of radio, got a rude awakening courtesy of former President Donald Trump following a tirade about how he is a "woke" opponent of Trump who embraces vaccines and the ongoing push for transgender accommodations.
In a post on Truth Social, the Republican leader obliterated Stern as a "broken weirdo" who is struggling for relevance on his SiriusXM radio show.
"The real Howard Stern is a weak, pathetic, and disloyal guy, who lost his friends and MUCH of his audience," Trump wrote. "Until just recently, I hadn't heard his name mentioned in years. I did his show many times in the good old days, and then he went Woke, and nobody cares about him any longer."
"His influence is gone, and without that, he's got NOTHING — Just a broken weirdo, unattractive both inside and out, trying like hell to be relevant!" Trump wrote.
Donald Trump on Howard Stern at 2am pic.twitter.com/elgRYIS7BF

— ALX 🇺🇸 (@alx) September 23, 2023
During a recent segment, Stern caught flak from conservatives for telling his audience about his liberal leanings in his golden years.
"By the way, I kind of take that as a compliment, that I'm woke. If woke means I can't get behind Trump, which is what I think it means, or that I support people who want to be transgender or I'm for the vaccine, dude, call me woke as you fucking want," said Stern.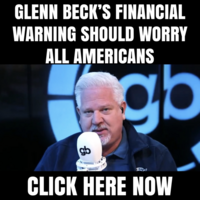 The public split comes decades after Trump made frequent appearances on Stern's show, a longtime staple of FM talk radio that pushed boundaries on explicit content. Some of the former president's statements back then became fodder used against him during the 2016 presidential campaign, though he famously overcame them when he defeated Hillary Clinton.
However, the success of Trump has been too much for Stern, who is under contract with SiriusXM through 2025. In 2021 the radio host toyed with launching his own presidential bid to stop Trump from returning to power. He has lambasted MAGA supporters as "morons" and leaned into conspiracy theories that President Trump stole documents from the White House in order to do business with foreign adversaries.
Stern's last moment of relevance came during the pandemic when he called on hospitals to refuse treatment to patients who weren't vaccinated.