Elon Musk, now that his purchase of Twitter has gone through, has been ripping through the social media company's executives and woke, useless staffers, firing thousands as many more quit.
The top lawyer at Twitter, the woman most responsible for Trump's suspension from the platform, was fired. So was the CEO. So were other top executives. So were thousands of Twitter staffers.
And others are quitting. The top cybersecurity officer resigned. Twitter's chief privacy officer left too, as did the chief compliance officer, as a Slack message obtained by "The Verge" shows.
Further, Politico reports, "Yoel Roth, Twitter's head of trust and safety, left the company, according to a person familiar with the matter. In the days following Musk's takeover, Roth often offered public assurances that the company still had measures in place to keep hateful content off the platform. Roth had been with Twitter for seven years."
Well, those departures have the FTC worried. And so it attacked Elon in a statement, saying:
"We are tracking recent developments at Twitter with deep concern. No CEO or company is above the law, and companies must follow our consent decrees."
"Our revised consent order gives us new tools to ensure compliance, and we are prepared to use them."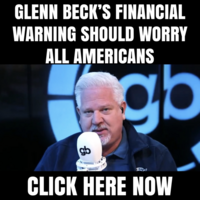 "Platformer" managing editor Zoe Schiffer, posting about the departures from Twitter and why they are occurring right now on, ironically enough, Twitter, said:
NEW: A senior member of Twitter's legal team just posted this message in Slack:"Everyone should know that our CISO, Chief Privacy Officer and Chief Compliance Officer ALL resigned last night. This news will be buried in the return-to-office drama. I believe that is intentional."
"Twitter is a remote-first workplace, and has operated as such for years. It is a fundamental change to our employment contracts to require a 40hr a week in-office requirement. I do not, personally, believe that Twitter employees have an obligation to return to office."
"I also remind all Tweeps (at least in the US) that we have an unlimited PTO policy. All Tweeps are able to take PTO. Perhaps today is a good day to take some rest and recharge."
"Over the last 2 weeks, Elon has shown that he cares only about recouping the losses he's incurring as a result of failing to get out of his binding obligation to buy Twitter. He chose to enter into the agreement! All of us are being put through this as a result of his choices"
"Elon has shown that his only priority with Twitter users is how to monetize them. I do not believe he cares about the human rights activists, the dissidents, our users in un-monetizable regions, and all the other users who have made Twitter a global town square"
One commenter, hilariously ripping that supposed Slack message, said "This is the most eloquent "crybaby that doesnt want to get back to work" message i have ever read lmao"
By: TheAmericanTribune.com