Want to buy a new gun, some ammo for it, or maybe just a new scope or rail system to throw on it? Well, be wary about paying with your credit card, because news just leaked out that now the radical wokies running those companies are implementing new data meant to make it easier for them to track the purchase of firearms and firearm accessories.
That organization would be the ISO, or the "International Organization for Standardization's Registration and Maintenance Management Group". It is the organization responsible for creating merchant codes for credit card purchases. Things like food, financial services, and so on. It, at the request of Amalgamated Bank, met on Wednesday to discuss setting up such a code for gun stores and gave its approval for such a code.
Speaking about the decision in a statement provided by a woman named Maria Lazarte who is responsible for the organization's media and engagement team, the ISO said:
"Considering the application met all the criteria from ISO 18245 and no material arguments pertaining to the approval criteria outlined in the ISO 18245 standard to reject the code were made, SC9 leadership has approved this MCC application in order to comply with the standard."
Adding more context to the decision and the leftist forces that have been arrayed to press the credit card companies to adopt such a code and start tracking who is using their card to purchase things the blue-hairs don't like, Just the News reports that:
That decision came less than a week after New York Attorney General Letitia James and California Attorney General Rob Bonta sent a letter to chief executives at American Express, Mastercard and Visa, urging them to support a merchant category code. They called for the code, noting that other industry-specific retailers have their own codes. The attorneys general also said it could help identify suspicious activity that could prevent a mass shooting or stop gun trafficking.
Prevent mass shootings and gun trafficking? Perhaps. Track who is buying guns so that they know where to send the jackboots for gun confiscation? Well, that seems like a distinct possibility too. Technically they and their ATF lackeys can't keep records of the forms filled out when someone buys a gun, and no such records are made for ammunition or accessory sales.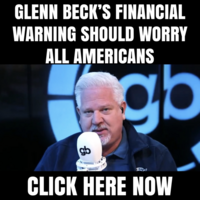 But a list of who has been using their credit card to buy those scary black guns that send leftie heads into a tizzy? Now that they could manage, particularly if the credit card companies are broken to their will and play along with the leftist Attornies General.
We'll see what happens. But, as of now, this merchant category decision looks like yet another dark step on the path toward ever stricter attempts at gun control and cracking down on a constitutional right, or at least giving the left the power to do so.
By: TheAmericanTribune.com, editor of TheAmericanTribune.com. Follow me on Facebook and Subscribe to My Email List