Halloween's always fun and a great way for kids to show what movie, book, or video game characters they're into and have fun messing around with their friends in costume. Plus, a night of as much candy as you want always sounds amazing as an 8-year-old living in the wonderful world of calories not really mattering.
But, thanks to the sickos in our society, parents have cause for fear every year. Will some creep try to abduct a kid while they walk around the neighborhood at dark with their friends? Will a murderer stick razorblades in the candy handed out? Or, this year, will the candy in a kids' bucket turn out to be fentanyl smuggled across the border disguised as rock candy.
Such is the newest addition to a parent's Halloweentime worries, this one brought to light by former a former DEA official named Derek Maltz. He's telling parents to be vigilant and educate themselves on the fentanyl crisis after the DEA just found fentanyl pills disguised as candy in Connecticut. Fox News, reporting on that, noted that:
Derek Maltz, former DEA special operations director, warned parents to educate themselves on the nationwide fentanyl crisis after officials seized 15,000 pills disguised as candy in Connecticut.
With Halloween just weeks away, the DEA is warning parents the deadly rainbow-colored pills may be marketed to children. The recent seizure in Connecticut found the drugs stashed in Skittles and Nerds packaging.
Maltz, speaking about the matter to Fox and Friends in a recent interview, said:
"We're seeing an unprecedented amount of kids dying as young as 13 years old."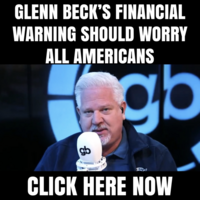 "And we know now, the DEA says, that 40% of the pills contain a potentially lethal dose of fentanyl."
That lethal dose is particularly concerning given how small children are compared to adults, making the dose required for lethality even smaller.
Telling parents to watch out and keep an eye out for those who might give the candy away to cause chaos or try to sell the fake candy to kids, Maltz also said:
"They have to be proactive. It's deadly fentanyl, and it's flooding our streets like we've never seen."
And, finally, he said that fentanyl isn't just any drug. Rather, it's poison and needs to be disposed of immediately if found. In his words:
"Stay away from it because it's poison. It really is dangerous.
"This is not a drug issue, it's a mass poisoning.
"We're losing a future generation — 300 a day."
The DEA has warned about the issue as well recently, saying, in an April, 2022 announcement:
The Drug Enforcement Administration is advising the public of an alarming emerging trend of colorful fentanyl available across the United States. In August 2022, DEA and our law enforcement partners seized brightly-colored fentanyl and fentanyl pills in 18 states. Dubbed "rainbow fentanyl" in the media, this trend appears to be a new method used by drug cartels to sell highly addictive and potentially deadly fentanyl made to look like candy to children and young people.
"Rainbow fentanyl—fentanyl pills and powder that come in a variety of bright colors, shapes, and sizes—is a deliberate effort by drug traffickers to drive addiction amongst kids and young adults," said DEA Administrator Anne Milgram. "The men and women of the DEA are relentlessly working to stop the trafficking of rainbow fentanyl and defeat the Mexican drug cartels that are responsible for the vast majority of the fentanyl that is being trafficked in the United States."
Brightly-colored fentanyl is being seized in multiple forms, including pills, powder, and blocks that resembles sidewalk chalk. Despite claims that certain colors may be more potent than others, there is no indication through DEA's laboratory testing that this is the case. Every color, shape, and size of fentanyl should be considered extremely dangerous
And we have not just the bloodthirsty cartels but also China to thank for the fentanyl pouring into our nation and potentially poisoning our kids, as  Lieutenant Governor Jeanette Nuñez of Florida recently noted when discussing a DeSantis executive order meant to combat Red China, saying:
"The Chinese Communist Party cheats on trade, steals our intellectual property, and produces deadly drugs like fentanyl that are pouring into our southern border.
"Governor DeSantis' announcements today are not only critical to protecting American interests and Florida farmlands but also to maintaining our national security. Florida will never kowtow to the oppressive regime of China."
Fox News Channel's "The Five" discussed the issue as well, as you can watch here:
By: TheAmericanTribune.com