Brandon's back at it with the tall tales, this time telling an audience at a speech in Colorado that his son Beau was killed in Iraq.
In Biden's words, "I say this as a father of a man who won the Bronze Star, the Conspicuous Service Medal, and lost his life in Iraq."
But Beau did not die in Iraq. He died of brain cancer in 2015. Biden had previously blamed burn pits for Beau's death, saying "[Because] of exposure to burn pits, in my view — I can't prove it yet — he came back with stage four glioblastoma. Eighteen months he lived, knowing he was going to die."
To be fair to Biden, however, the rest of the speech was less bad, and the part in which he was talking about Beau was actually a reasonably stirring section in which he described the harrowing history of the 10th Mountain Division's World War II experience and training for mountain warfare at Camp Hale, where he was speaking. In his words:
Today, I'll be signing the proclamation to preserve these sacred Tribal grounds as a national monument.
It was also where the U.S. Army, as you've already heard, first and only mountain infantry division trained to take on the Nazis in World War Two. 
The 10th Mountain Division was stationed on the valley floor, surrounded by rugged boulders, forests, and mountains stretching 14 feet high — 14,000 feet high, among the tallest mountains in America.  Facing high altitudes and harsh terrain, deep snow, bitter cold, soldiers at Camp Hale learned to scale rock, ski, and survive, preparing for the war they were about to fight.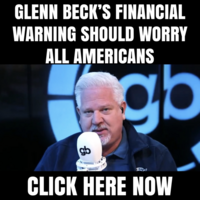 That pivotal moment came, as the senator pointed out, in February of 1945: a surprise Allied attack in the mountains of Italy.  Imagine, it's pitch black, punishing cold.  The mission, high in the mountains, that hinged on the skill, strength, stamina that could have only been gained in a place like this.
They were more than ready.  They were more than ready that day and since then.  American soldiers of the 10th Mountain Division scaled that 1,800-foot cliff at night, caught the Germans by surprise, capted [sic] — captured key positions, and broke through the German defense line at a pivotal point in the war.
Just imagine — and I mean this sincerely.  I say this as a father of a man who won the Bronze Star, the Conspicuous Service Medal, and lost his life in Iraq.  Imagine the courage, the daring, and the genuine sacrifice — genuine sacrifice they all made.
After the war ended, Camp Hale became the hub for innovation in winter warfare. 
So Beau did not die in Iraq and Biden shouldn't have said that he did. But, so far as Biden speeches go, at least he wasn't screeching about Republicans being fascists or rambling about Cornpop. For what it was, a speech about Camp Hale, he (well, his speech writer) did a reasonably good job with writing about the 10th Mountain Division.
By: TheAmericanTribune.com