Think Paul Pelosi, Nancy Pelosi's stock trading husband, is going to be held accountable for his Napa area DUI? Think again, as Jesse Watters just exposed that the judge in the case could very well be a political judge, one perhaps willing to look the other way to help out a like-minded politician.
Watters exposed as much on a segment of yesterday's broadcast of Jesse Watters Primetime, playing a clip in which a journalist exposes that the county judge in the case took a $100 donation from the DA.
The clip is of a reporter pressing Napa DA Allison Haley about a donation she gave the judge in the case, asking:
"The judge took a campaign contribution from you and the assistant district attorney. How is that not a conflict of interest?"
DA Haley tried to brush it off by suggesting that the donation took place a long time ago (four years), saying:
"This matter, I believe I gave Judge Langhorn $100 in 2018. I have full faith and belief that she can be fair and impartial. And if the other side — in fact, if either side believes that that's not the case, the California code has a procedure where we can move a judge out of that courtroom."
Watters, who ended the clip there, wasn't buying that explanation, describing the donation as large for a country judge, who he characterized as being the judge Paul Pelosi would want. In Watters' words: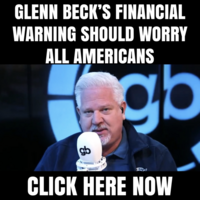 "She says 2018 like it's like 1918. Right? And $100 is a lot of money for a county judge. It's not like, you know, a presidential primary. And why would Papa Pauly want to move the judge? He got the judge he wants. This case couldn't be set up for him any better."
And that wasn't the only potentially corrupt or unjust part of the case. Watters also pointed out that that same DA, Allison Haley, said that the CHP could release the footage of the arrest but won't, questioning why she and the CHP wouldn't do that and telling viewers how they can press for it to be released. In his words:
"California Highway Patrol could release the footage today, like this second. Ally said they could, but they won't. Are they waiting for donations from Paul? Well, we were back on the phone today trying to get some transparency, and they said they're working on it.
"So here's the woman that runs California Highway Patrol, Amanda Ray. Remember Amanda, the commish? That's her contact info. They don't want you to call or text or email. But if you do, be polite. Ally says you can release the footage, Amanda. This is on you. Are you going to be part of the cover-up? What's it going to be, commish? I surely hope this isn't about money."
Paul Pelosi, for his part, has pleaded "not guilty" in the DUI case, which is ongoing.
By: TheAmericanTribune.com, editor of TheAmericanTribune.com. Follow me on Facebook and Subscribe to My Email List