The small town of Green Charter Township in Michigan has ousted its entire local government in response to a controversial Chinese-linked green energy project. The conflict arose when the local government approved plans for Gotion High-tech Co., a Chinese battery company, to build a multibillion-dollar electric vehicle battery manufacturing plant in the area.
The decision was met with significant opposition from the township's residents, who were concerned about the project's impact on agricultural land and the company's connections to the Chinese Communist Party (CCP).
Jason Kruse, the newly elected supervisor of Green Charter Township, played a pivotal role in this democratic upheaval. He led a grassroots campaign to recall the entire seven-person board after they ignored the residents' concerns and pushed forward with the project.
Gotion, Inc., is a Chinese company that specializes in the research, development, production, and sales of lithium-ion batteries and related products. As part of China's rapidly growing battery industry, it is considered one of the key players in the market, alongside other major Chinese battery manufacturers.
"Everybody out there across America needs to step back and understand that you have the power. It's still there," stated Kruse in a conversation with Fox News. "Government works and your vote matters — for sure at the local level — and it's super important."
"We really need to be reminded about that every so often, that public officials work for the public," Kruse further noted. "It's very nice to see that we can add to that understanding."
The recall was a direct response to the board's refusal to hold a vote on the matter or further seek public opinion. There were also suspicions about the board's motivations, with Kruse questioning whether they were influenced by the company.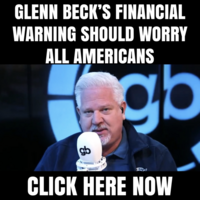 Last year, the announcement of the $2.36 billion project garnered support from Gov. Gretchen Whitmer and other Michigan Democrats, highlighting its potential to create 2,000 plus jobs. However, residents of Green Charter Township were not in favor, as per Jason Kruse.
"We were asking, 'Please, listen to us, please,' we're begging them," Kruse expressed. "But it was a moot point with them."
"There was a lot of questions," he said in the interview. "We wondered, 'Well, are they bought and paid for by this company? Were they promised incentives somehow?' We'll never know that."
Kruse's campaign included an informational push and an independent survey to gauge support for the Gotion project. The results were clear: the community did not want to halt growth but sought the right kind of growth, one that did not involve working with entities perceived as hostile.
The new board of Green Charter Township, sworn in following the recall, has made it their first order of business to review the deal with Gotion. "We have a battle in this country [between] entrenched, privileged people in power against grassroots people who want their country to remain in their hands," Kruse remarked.
"All these people that are in government should understand that the people want their voice to be heard. We want our country. We don't want to surrender to other people or other entities out there."