A sizable crowd of angry New Yorkers lined up to heckle New York City Mayor Eric Adams as the city struggles to cope with a massive influx of illegal immigrants. New York City and state leaders have long advertised that they are a "sanctuary state," meaning that officials will refuse to cooperate with federal immigration officials and allow illegal aliens to settle.
"You're ruining this city!" a man could be hurt shouting at the mayor as he arrived for a meeting on Wednesday. "Adams go f**k yourself! F**k you Mayor Adams! Hey Mayor Adams, you piece of s**t, you understand me? You're a piece of s**t!" the irate New Yorker continued to yell as police held him back. "You're ruining our city, you're ruining our goddamn city!"
The man was far from alone, as dozens of protesters could be heard booing and heckling the mayor as he entered a building. Demonstrators held American flags while shouting "America first!" and "close the border!"

Despite New York City and state's "sanctuary status," Adams and other Democrat political leaders have begged the Biden Administration for help as an unprecedented number of illegal aliens continue to stream into the city. The influx has in part been accelerated by the bussing of migrants into "sanctuary cities" by red state governors, such as Greg Abbott in Texas and Ron DeSantis in Florida.
As of this report, the Big Apple is struggling to manage roughly 10,000 illegal alien arrivals every month.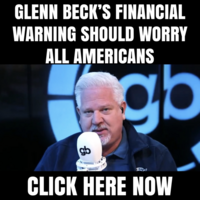 "Let me tell you something, New Yorkers. Never in my life have I had a problem that I didn't see an ending to. I don't see an ending to this. I don't see an ending to this. This issue will destroy New York City," Adams said in an ominous statement earlier this month.
"We're getting 10,000 migrants a month. One time we were just getting Venezuela. Now we're getting Ecuador, now we're getting Russia speaking coming through Mexico, now we're getting western Africa. Now we're getting people from all over the globe have made their minds up that they're going to come through the southern part of the border and come into New York City," Adams said. "Every community in this city is going to be impacted. We have a $12 billion deficit that we're going to have to cut every service in this city," he added.
The city has responded by housing migrants in hotels, gymnasiums and even schools, which has led to weeks of protests and civil disobedience.