Former President Donald Trump just held another one of his now-classic rallies, this one taking place in the town of  Robson, Texas.
During the rally, former President Trump all but announced that he would be running again in 2024, saying that he was being forced to do so by the Democrats coming for "oil, God and guns".
Speaking on that and citing the need for the Republicans to focus on a November victory as the reason why he hasn't yet announced a presidential bid, former President Trump said:
"In order to make our country successful, safe and glorious again, I will probably have to do it again. But first we have to win a historic victory for the Republican Party this November."
The crowd roared with applause and the ubiquitous "U.S.A.!" chants when he made that pronouncement, a clear hint that he plans on running in 2024.
Continuing, Trump went on to blast the Democrats for not having a plan or being in any way competent, saying:
"We have people who don't know what the hell they're doing. "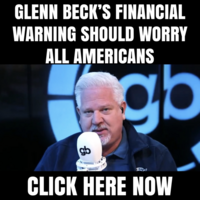 "They're against oil, God, and guns, and they say they're going to do well in Texas. I don't think so."
In his closing, Trump called on the Silent Majority to help the GOP win, a Reagan theme that he has played up since making his original, 2015 presidential announcement, saying:
"The silent majority is back, and stronger than ever before… We will make America proud again. We will make America safe again. And we will make America great again. Thank you, Texas."
Trump also went after the Pulitzer board in one part of his speech, slamming that board for its awarding the New York Times and Washington Post the Pulitzer Prize for "reporting" on Russian Collusion that turned out to be false.
Speaking on that and threatening to sue the Pulitzer Board if they didn't voluntarily retract those prizes, Trump said:
"Within the next two weeks, we're suing the Pulitzer organization to have those prizes taken back."
Explaining why and threatening to sue for defamation, Trump then said:
"By allowing these people that got Russia, Russia, Russia wrong, they're actually libeling me because they're saying they got it right."
The Hill, adding some context to Trump's badgering of the Pulitzer Board and threats to sue, noted that:
The Pulitzer board in July rejected Trump's requests to revoke the 2018 national reporting awards given to The Washington Post and The New York Times, saying its review found no reason to rescind the awards. 
Here's the full video of Trump's Robson, Texas rally. Enjoy!
https://www.youtube.com/watch?v=gcEUePRWSgA
The Caller Times, describing why Trump chose Robson as the location for his rally, reported that:
Robstown was likely chosen as a destination because at least two South Texas congressional districts that have been Democratic strongholds for generations are considered to be in play.
Though Robstown is not in either of those districts, the event is close enough to potentially affect those races, said Laine Shay, an associate professor of politics at Texas A&M University-Corpus Christi.
By: TheAmericanTribune.com