It has been less than a week since Hamas' invasion of Israel took center stage in world politics and Ukrainian President Volodymyr Zelensky already wants to visit Israel as a show of 'solidarity.'
According to Ukrainian and Israeli officials contacted by Axios, Zelensky's office sent an official request to the Israeli Prime Minister's office to coordinate a visit.
The unnamed officials reportedly said that the discussions on the matter are preliminary and that there is no set date for a visit.
Zelensky on Wednesday told reporters that in the early days of the Russian invasion, it was crucial for Ukraine not to feel alone, and that international support was very helpful.
"This is why I urge all leaders to visit Israel and show their support for the people. I'm not talking about any institutions, but about support for the people who suffered from terrorist attacks and are dying today," Zelensky said after a meeting with NATO Secretary General Jens Stoltenberg in Brussels.
Since Hamas' attack on Saturday, Zelensky has given Israel noticeable public support and compared Hamas to the invasion of Ukraine by Russian President Vladimir Putin.
Zelensky was among the first leaders to contact Benjamin Netanyahu and express support for Israel.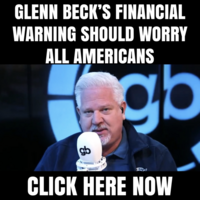 "In the face of such a terrorist strike, everyone who values life must stand in solidarity … Israel has the full right to defend itself against terror," Zelensky said in a statement after the attack.
In contrast to the Ukrainian president's backing, Russia has not expressed support for Israel or condemnation of Hamas. Putin stated on Tuesday that the violence was "a vivid example of the failure of United States policy in the Middle East," as reported by Reuters.
For years, Russia has held formal summits with Hamas, including hosting official Hamas delegations in Moscow. Since the start of the conflict, Putin has not spoken with Israeli Prime Minister Benjamin Netanyahu.
During a Wednesday call with Turkish President Recep Tayyip Erdoan, Putin expressed concern over the "catastrophic increase" in the number of civilians slain in the conflict, according to the Kremlin.
The Biden administration is reportedly forming an aid package that combined funding on Ukraine, Israel and Taiwan into one spending bill.
On Wednesday, National Security Council spokesperson John Kirby tied together Ukraine and Israel funding in one statement.

"I think in the immediate term right now, we can continue to support, with the authorities in the appropriations we have, Israel and Ukraine," Kirby said. "But, you know, we're certainly running out of runway."
White House Press Secretary Karine Jean-Pierre also tied the two wars together.

"We are capable as the United States to be able to give funding—additional funding—to Israel, to give additional funding to Ukraine," she said.
That must be music to Zelensky's ears. And now that there is the sound of gunfire — as well as the sound of more American money jingling — in the tiny Jewish state of Israel, the Ukrainian president certainly doesn't want to miss out on the action.