The sudden drowning of a chef for President Barack Obama has put a posthumous spotlight on the death of another chef previously hired by Hillary Clinton who also drowned during a hiking trip in 2015.
Walter Scheib, 61, was killed while fishing in New Mexico and went missing for over a week before rescue authorities were able to locate his body. Cell phone data obtained by the New Mexico Department of Public Safety at the time suggested Scheib encountered treacherous conditions near the Yerba Canyon and the mountainous Lobo Peak which had just seen a thunderstorm.
Scheib, who served for 11 years under Hillary Clinton and her husband President Bill Clinton, did not tell anyone he was going on the excursion, leaving investigators to speculate that Scheib intended to go fishing in an area he had recently moved to from Florida.
Scheib also served in the George W. Bush White House.
The case bears unusual similarities to the death of Tafari Campbell, a longtime chef to former President Barack Obama whose body was found Monday off the coast of a pond on the former president's compound on Martha's Vineyard, Massachusetts. Representatives for President Obama said he and his family were not at his mansion at the time of Campbell's death, making it unclear as to why Campbell would have been there at all.
A statement released by the 44th president expressed sorry at his chef's tragic ending.
"Tafari was a beloved part of our family. When we first met him, he was a talented sous chef at the White House – creative and passionate about food, and its ability to bring people together. In the years that followed, we got to know him as a warm, fun, extraordinarily kind person who made all of our lives a little brighter. That's why, when we were getting ready to leave the White House, we asked Tafari to stay with us, and he generously agreed. He's been part of our lives ever since, and our hearts are broken that he's gone. Today we join everyone who knew and loved Tafari – especially his wife Sherise and their twin boys, Xavier and Savin – in grieving the loss of a truly wonderful man."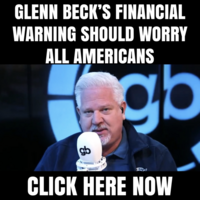 Shortly before 10 AM Monday, the body of Campbell was recovered from Edgartown Great Pond by Massachusetts State Police divers. The recovery was made approximately 100 feet from shore at a depth of about eight feet. It is believed that Campbell was riding a paddleboard at the time of his death.